Suites are now 33% of total revenue. Regional performance was hit and miss.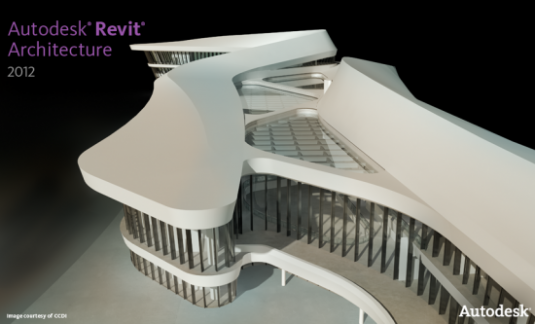 A late sales surge lifted Autodesk (NASDAQ: ADSK) to record fourth-quarter revenue to close its fiscal year 2013. For the full year Autodesk revenue has roughly returned to where it was in 2008, although net income is still lagging from 2008.
Revenue for the fourth quarter of fiscal 2013 (ended January 31, 2013) was $607 million, up 2% from a year earlier. During the quarter Autodesk recorded 45 transactions over $1 million in value; the total value for such large deals was up 46% year-over-year.  Net income for the quarter was $74.5 million, up 3.4% from a year earlier.
For all of fiscal year 2013 (February 2012-January 2013) Autodesk revenue was $2.3 billion, up 4% from a year ago. Net income was $257 million, down 13% from a year earlier. In FY 2008 net income was $356.2 million.
Fourth quarter details
Autodesk's AEC division reported a record quarter, based on several large deals and continued growth in suites sales. Asia Pacific was particularly strong, while results in the Americas and EMEA were up and down on a country-by country basis. Canada and Northern Europe reported the strongest sales.
Revenue by geography:
EMEA revenue was $238 million, up 2% from a year earlier, up 7% on a constant currency basis.
Americas revenue was $221 million, down 2% from a year earlier.
Asia Pacific revenue was $148 million, up 11% compared to 4Q12. And up 12% on a constant currency basis.
Revenue from emerging economies was $84 million, down 11% from 4Q12 and down 9% on a constant currency basis. Revenue from emerging economies represented 14% of total revenue in the fourth quarter. Prior to 2008 revenue from emerging economies represented from 20%-25% of Autodesk revenue.
Revenue by group:
Platform Solutions and Emerging Business segment revenue was $198 million, down 7% from 4Q12;
AEC revenue was $207 million, up 18% compared to the fourth quarter last year.
Manufacturing revenue was $155 million, up 5% from a year earlier.
Media and Entertainment revenue was $47 million, down 16% from a year earlier, continuing a long-term trend. (For details on Autodesk's M&E revenue history and prospects, see the GraphicSpeak article, "Reversing the revenue decline at Autodesk Media and Entertainment.")
Flagship products revenue was $328 million, down 1% from a year earlier.
Suites revenue was $189 million, up 17% from 4Q12.
New and Adjacent products revenue was $90 million, down 10% from a year ago.
Autodesk says its fourth quarter results included a one-time benefit of approximately $24 million in revenue related to a promotion that was run in advance of an increase in upgrade pricing.
Cash per share on January 31, 2013 was $7.17, continuing to climb; it was $5.84 three months ago, $4.04 six months ago.
Gaining a cash edge
For years Autodesk has been promoting the idea of modifying US tax law to make it less expensive for US-based companies to bring home cash earned abroad. The idea fell on deaf ears on both sides of the aisle in Washington. So during the fourth quarter Autodesk took advantage of low interest rates and raised $750 million of working cash in a debt IPO, "strengthening our domestic cash balance and providing Autodesk with greater financial flexibility," says CFO Mark Hawkins. Autodesk says it might use the new cash for acquisitions, share repurchases, or general corporate purposes.
It is coming up on the 2-year anniversary of the launch of design and creation suites. CEO Carl Bass says suites now represent 30% of total revenue, up from 23% in FY2011. "Growth in our suites helped drive the record revenue results in both our AEC and Manufacturing business segments," Bass says.
During the conference call with Wall Street analysts to discuss results, Bass said Autodesk is not seeing increased spending from federal accounts in advance of possible budget cuts due to the current sequestration debate in Congress. "We are all in new territory here," he commented. During the call he also compared Congress to his two teenage boys, saying members of Congress were acting more like "knuckleheads" than his boys were capable of, as the debate over spending continues.
Ten of our custom charts follow. For larger views, visit our Facebook page.
L. Stephen Wolfe, P.E., a contributing analyst for Jon Peddie Research, provided research for this report.