Demand for industrial printers surged in 2012. Geomagic is expected to contribute $17 million revenue in 2013 post-acquisition.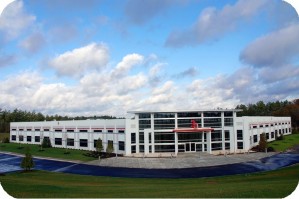 3D Systems Corporation (NYSE: DDD) is reporting record results for both the fourth quarter and all of fiscal 2012. For the quarter ending December 31, 2012 revenue was $101.6 million. Printer and other product revenue rose 93% while organic growth in the quarter was up 18.8%. For all of 2012 revenue grew 53.5% to $353.6 million; organic growth for the acquisition-happy company was up 22.4%
Net income in the fourth quarter was $10.9 million, up 36%. For the full year net income was $38.9, up 9.9%.
Product revenue in the fourth quarter was $68.8 million, up 64%; service revenue in 4Q12 was $32.8 million, up 17.5%. For all of 2012, product revenue was $229.9 million, up 67%; service revenue in 2012 was $123.6 million, up 32%.
Yesterday the company completed a three-for-two stock split by distributing a 50% stock dividend in the form of additional shares to its stockholders of record on February 15, 2013. Trading of the company's common stock on the New York Stock Exchange began this morning on a split-adjusted basis at approximately 66% of last Friday's closing price. In initial trading after the opening bell, 3D Systems stock dropped more than 15%, but gained back some of the loss as the day continued. By mid-day the stock was trading at 34.26, down 9.7% for the day.
Cash per share on December 31, 2012 was $1.82. We are resetting our tracking of CPS for 3D Systems this quarter, due to both the stock split and recent issues of additional shares, making comparisons to CPS in past quarters meaningless. We note that cash on hand at the end of 2012 was $155.8 million, down 13% from 12 months earlier. 3D Systems says the drop is primarily due to acquisitions.
A 3D three-ring circus
The barrage of coverage that started last year as the mainstream media discovered 3D printing has continued in 2013. For 3D Systems more attention than it would like has been focused on its stock price and growth prospects. Some are attributing today's drop in the stock price to a report that one Wall Street firm is calling 3D Systems a "bubble stock." In his conference call with analysts, CEO Avi Reichental defended his company's finances and future with vigor: "We entered 2013 with positive sales momentum shaped by increased demand from advanced manufacturing activities. While we may face lingering economic uncertainties in parts of the world, we expect to continue to benefit from robust R&D and manufacturing spending by our customers worldwide."
Early this year 3D Systems announced it was acquiring Geomagic, a software vendor specializing in converting 3D scan data for use in design. Today Reichental said the deal should close by the end of the week, and that he expects Geomagic to contribute $17 million in revenue for the rest of 2013. Geomagic's well-known co-founder and CEO Ping Fu will become Chief Strategy Officer for 3D Systems. Her new book "Bend Not Break" continues to appear on best-seller lists.
The charts below are provided by 3D Systems.