GlobalSpec seminar will explore the use of Facebook, Twitter, and LinkedIn for the industrial sector.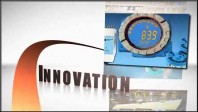 Engineering and manufacturing are not immune to the social media buzz. But sooner or later the question is asked: can social media tools really make a difference in the product development experience? The manufacturing online search specialist GlobalSpec is hosting a webinar to shed some light.
The webinar, Social Media Use in the Industrial Sector, will explore how various social media tools—including the Big Three of Facebook, Twitter, and LinkedIn—can become valuable online resources for product development, especially in procurement. The seminar is Thursday, March 17, at 2:00 pm EDT.
The webinar features Chris Chariton, a product management VP at GlobalSpec, and Allison Cox, with Habasit America, a manufacturer and distributor of power transmission and conveyor belt parts and systems. Topics include:
How industrial professionals are using social media tools such as LinkedIn, Facebook and Twitter
The value of various online resources for work-related purchases
Recommendations on how to get started with social media, and to what extent
How one company uses social media to complement their marketing initiatives
For more information, and to sign up for the free webinar, visit http://bit.ly/GSWebinarSM