A new $8.15 million funding for GrabCAD puts it ahead in the funding race to develop the "GitHub of 3D."
Engineering collaboration community GrabCAD announced it has received a third round of venture capital funding. The Series B round for $8.15 million was led by Charles River Ventures and included new investor David Sacks, co-founder of Yammer and former COO of PayPal. Existing investors including Atlas Venture, NextView Ventures, and Matrix Partners also joined this funding round.
GrabCAD has now gathered a total of $14 million in venture and angel funding, as it seeks to build a set of online tools for product design and engineering collaboration. Rival start-up Sunglass, by comparison, is working with a more modest VC war chest of $1.9 million. Both are pitching to the same market, product development design and engineering, focusing on collaboration.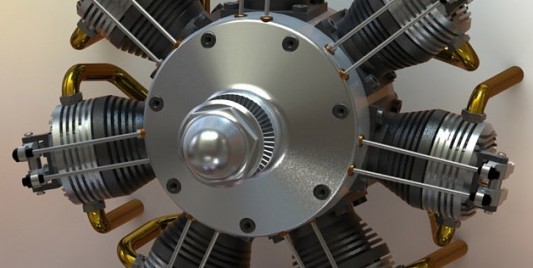 In a letter to community members announcing the new funding, GrabCAD co-founder Hardi Meybaum says the money will be used to accelerate product development, specifically to improve reliability and to create private communities within the larger, open GrabCAD environment. Earlier this month Sunglass released several new features including the ability to allow two-directional real-time synchronization of 3D models or assemblies.
Our take
Those in charge at both GrabCAD and Sunglass do not like to speak about the other company. (I've tried more than once with leaders at both companies.) But both companies are being compared to GitHub, the popular online resource for programmers. They clearly are chasing the same market.
Right now each has its strengths and weaknesses. GrabCAD has almost 300,000 users and $14 million in VC funding. Patrons include former SolidWorks CEO John McEleney and former SolidWorks board of directors member David Skok. But the product still looks like little more than a new spin on the Trimble SketchUp 3D Warehouse, where users show off their latest models, whether or not they are useful for actually becoming a product. Sunglass has a 3D CAD deep thinker in co-founder Kaustuv DeBiswas and an ambitious roadmap for turning 3D CAD interoperability from translate-and-pass-around to upload-and-view. Sunglass also plans to support third-party apps to extend Sunglass into analysis, rendering and other necessary aspects of the digital product development process. But they are way behind in the money race, and lack the product developer esprit de corps that oozes from GrabCAD, which was founded by product design engineers. By contrast, Sunglass is the brain child of a Sloan MIT business school grad and a Ph.D. programmer with experience in 3D CAD. Both list "TED Fellow" in their resumes.
It is not often that two start-ups in the same space unite, so it will be interesting to keep an eye on what happens with these two in the next year or so.  Neither seems interested in the traditional product development lifecycle (PLM) space, but instead both are working their separate visions on what the future of product development collaboration should look like.
Related
Sunglass opens web-based hosting service for product design
GrabCAD, Sunglass, and TinkerCAD are leading a CAD industry pivot 
GrabCAD naps $4 million in Series A funding round