Deskside workstations continue to outnumber mobile units by a wide margin. Alex Herrera explains why this won't change anytime soon.
By Alex Herrera
Jon Peddie Research

CAD and DCC professionals searching for the most effective computing platform find themselves increasingly facing the question: stick with the venerable, tried-and-true deskside workstation or instead scrap the old tower system in favor of a mobile workstation that serves its purpose both in the office and on the road. The latter is an idea gaining support among some vendors and corners of the workstation buying community, creating a buyer's dilemma I've been addressing frequently in recent months.
The right answer? Both. Or neither. Unfortunately, those looking for a single, boil-it-down-for-me, black and white answer will be hard-pressed to find one. Because—as is the case with most of the forks we tend to face in the IT road—there is no best-at-everything, one-size-serves-all choice. It's going to depend on your budget, your ergonomic wishes and pet peeves, how much performance you demand, and—most importantly—what percentage of the time you're on the road.
Now, we know there is a contingent—a minority so far—abandoning their deskbound workstation for a one-machine mobile, and vendors are complying by upping the ante on what a mobile can deliver. I've checked out the latest top-end mobile workstations from the Big Two (HP and Dell), and more recently tested a model from Eurocom, an up-and-coming Canadian vendor who unequivocally pitches their mobiles not just for on-the-road use but as out-and-out desktop replacements as well.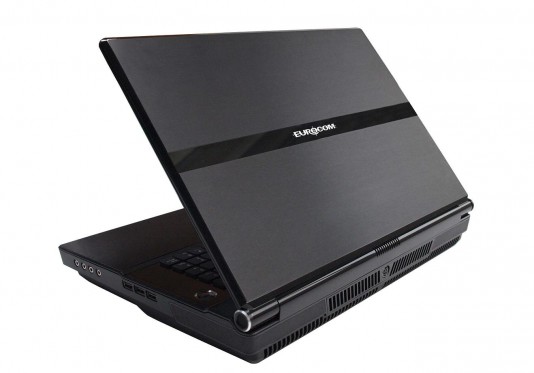 Reviewing one of Eurocom's recent, top-end models, the Panther 2.0, I was blown away by how much could be crammed into a notebook form factor, more horsepower and capabilities than I've ever seen in a mobile. And on performance, functionality and capacity, the Panther won hands-down on performance compared to more conventional mobile workstations. Ultimately yes, in its maxed out configuration, it does compete on performance with very capable desksides (heck, its 6-core 3.33 GHz Xeon is a deskside workstation CPU). And it certainly could fit the bill as a deskside replacement.
But "could" doesn't always mean "should," and while the proposition will make sense to some, it won't make sense to all. Because ultimately, there simply is no free lunch when it comes to system engineering. Smart heads and innovative minds are spread pretty consistently across this industry, so nobody's coming up with a design that beats its competitors on every metric. Instead, it's a game of choosing goals versus tradeoffs: power consumption, weight, performance, ruggedness, display area, reliability, heat, noise, price. You can't be best at all of them, simply because physics and engineering constraints won't allow it, not when your competitors are focusing on being best at just one or two of them.
Some tradeoffs are obvious enough, like the bigger size, heftier weight and premium price. Yes, it's certainly portable, but the 17 pounds (13 lbs. for the system and 4 lbs. for the AC adapter) won't remind you of any notebook you've carried around recently. And in exchange for slapping down $7K on the one Panther (in the tested configuration), you could buy both a high-end mobile workstation like the HP Elitebook w8740 and a reasonably-outfitted dual-socket Xeon deskside.
But other characteristics can't be judged or appreciated, simply from staring at a spec sheet or benchmark data. For example, with the Panther, what surprised me were two unexpected downsides to all that performance: it was noisier than expected, and it's no laptop … literally. Yes, we knew it would be louder than its peers, given the components and clock rates spec'd on the machine. Cram deskside performance in a mobile, and you're going to have to put up with more fans (in this case lots of them), and the extra decibels are an unavoidable consequence. Now while the Panther can't be any louder than a high-performance deskside tower, its location on top of the desk—rather than under it—means there's little to dampen the volume before it hits your ears. And forget placing it on your lap waiting to board your next flight, because with most of the fans on the machine's underside, doing so would compromise the system's cooling.

Ultimately, there's a reason that consumer/corporate class notebook volume surpassed that of desktops years ago, but in workstation applications, desksides still outsell mobiles three to one (a ratio that hasn't changed appreciably over the past couple of years). Professionals simply employ a different set of criteria when it comes to choosing hardware, especially when it comes to picking their bread-and-butter machines. This is especially true of hard-core CAD and DCC users, whose productivity is the top—or only—priority, and whose workload throughput depend the most on a machine's performance and reliability. That contingent also happens to spend a lot of time at their desk, making mobility less of a concern. So there's a lot less willingness in making tradeoffs just to get mobility, especially when with one each (mobile and deskside),
No doubt, the Panther 2.0 packs an amazing punch, and creates a whole new point on the performance versus mobility curve. And while it will—and should—entice some buyers to go mobile-only, I can't see any mobile workstation triggering an en masse shift among the professional ranks. The biggest determining factors in whether a one-machine mobile is right for you? How often you're on the road and how many (or few) compromises you're willing to make to achieve one-machine mobility. The most sensible choice isn't universal, simply because the way we all work is anything but.
Alex Herrera is an analyst with Jon Peddie Research specializing in computer systems.