Here's why Dassault Systemes made a big deal out of BMW choosing its V6 platform for future electronics design.
By Randall S. Newton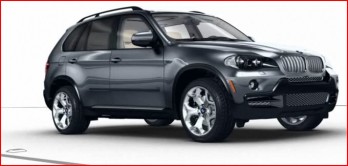 Two short videos from BMW illustrate the current big challenge in manufacturing, specifically automotive/aeronautic engineering technology. In the first, (YouTube: http://www.youtube.com/watch?v=zv0dvddXdwU) a driver pulls up in front of an open garage and gets out of a test vehicle. He presses a remote control button and the car, now driver-less, folds its side mirrors and drives into the garage. In the second, the driver pulls up to a tight parking space on a busy street. He presses a button, lets go of the steering wheel, and the car parks itself in the tight space. (Indyarocks: http://www.indyarocks.com/videos/BMW-Car—Automatic-Parking-241795).
The technology is known in the automotive industry as Intelligent Parking Assist Systems (IPAS), and it requires coordinated effort between several engineering disciplines. To oversimplify: situational data must be gathered, assessed, and used to guide the drive train, the steering, and propulsion. Software engineers are as integral to the design of an IPAS-equipped sedan as the drive train team.
IPAS is one example of how disparate engineering teams have to work together in ways never imagined only a few years ago. Consumers are demanding heads-up displays, iPhone connectivity, automated awareness of a driver's needs, and many other features driven more by expectations from the computer industry than from automotive engineering. These kinds of systems give the car companies competitive differentiation and electronic and software engineers are racing to design them. In some manufacturing arenas, the merging of mechanical and electrical is called mechatronics. But that word sounds too much like Disney animatronics for automotive engineers, who prefer to call it systems engineering.
New systems, new headaches
While systems engineering is creating amazing new products, it is also creating new headaches, and manufacturers are looking to the CAD industry for answers. Autodesk, Dassault Systèmes, PTC, and Siemens PLM all are discussing the issue and telling manufacturers how their products best address the problem. Solving systems engineering issues is seen by the Big Four as a major marketing battlefield.
In 2010 Siemens PLM won two high-profile customer conversions, when first Chrysler and then Daimler announced they were transitioning from Dassault Systèmes Catia to Siemens PLM NX as their engineering CAD platform. In both cases, better conformity to Siemens PLM's Teamcenter data management system was a strong underlying factor. A German IT magazine has also reported that Volkswagen may be the next high-profile defection from Catia to NX.
It was in this context that Dassault announced last week, during a conference call with analysts on its 2010 performance, that BMW has selected Dassault's V6 PLM solutions—specifically Catia MCAD and Enovia data management—as its software infrastructure for the future electrical, electronics, and embedded software (E/E) architecture of BMW cars. According to Dassault, BMW chose V6 solution because of its flexible product lifecycle management (PLM) backbone, and a large degree of out-of-the-box, specialized functionality for systems engineering. Dassault says "thousands" of seats of software are involved.
In a one-on-one conversation with Dassault's Kevin Baughey, an automotive experts, the phrase "master architecture" kept coming up. He says, "it's a big change from how data has been historically managed separately for each model." Baughey says BMW is critically evaluating overall design technologies, thinking about engineering processes long before they reach geometry definition. "It is all about non-traditional collaboration and systems engineering. This is a new domain, a strategic domain."  He also said the decision was a "win back" for Dassault, because this new purchase will replace software from Siemens PLM.
BMW would not comment directly, so we have to take Baughey's word for it when he says, "BMW wants to transform their business with world-class electronics development architecture. They recognize the significance of this domain and the growth of this arena." BMW already uses Catia V4 and V5 for more traditional automotive engineering; Baughey says any change there is a separate decision process for BMW.
Implementation
Using an internal group called Architecture, Integration and Design for Automotive Project (AIDA), Dassault says BMW will implement "a seamless collaborative process" to connect the various constituents and actors of the E/E process. The goal is a single IP reference for all parts, systems and processes, defining the logical architecture of the systems and releasing the physical expression in form of hardware and software.
Dassault software will manage future complexity of embedded systems in the car by providing a master architecture for all car derivations, enabling a constant modernization path and a complete record of functions. BMW expects the re-use of functions and the separation of hardware and software components in the development process will provide significant cost savings in the E/E domain.
In a dig at its competition, Dassault says BMW's V6 PLM installation will be connected to the current BMW enterprise environment, "demonstrating the openness of the V6 platform." Ever since Dassault introduced the V6 platform in 2008, one of the criticisms leveled by competitors is its supposed need to be an "all or nothing' deployment, or a walled garden approach to CAD/PLM. "Openness was a key aspect of the decision" says Dassault's Baughey. "Openness to external systems, so data can be used and consumed in other environments, was a key consideration."
What do we think?
As their customers adopt new practices and workflows, the Big Four MCAD vendors are being challenged to revamp their  existing products and services to adapt to customer demands. It is why PTC bought CoCreate and launched their Creo reboot of MCAD in 2010. It is why Autodesk took the time to gather up Alias, Moldflow, Algor, and other small CAD/CAE vendors and is now putting the finishing touches on product suites for their mechanical customers. It is why Siemens spent $2 billion for UGS, and poured more money into software R&D. It is why Dassault bet the farm on it's web-based V6 platform, and scrapped several internally competing PDM systems to standardize on its Matrix One acquisition, now called Enovia V6.
The recession gave manufactures time to evaluate systems, processes … everything about how they design and build products. In many situations, manufacturers are now ready to invest in software that gives them a more holistic approach to product development.
It took them time to reap the rewards of investing in software for customer relations and supply chain management, while for the most part only dabbling in product lifecycle management. The next big wave will be investment in PLM that doesn't mirror old processes but offers new approaches to product development and manufacturing. It requires the tight integration of mechanical, electrical, and software engineering, with a level of collaboration few manufacturers have ever attempted. A McKinsey study says such engineering IT integration can lead to synergies that save up to 20% of development and manufacturing costs. For the Fortune 1000 manufacturers, the cost of software to achieve this kind of savings is trivial; it just takes the mental investment to commit to new ways of doing business.