Net income of $93 million gives hope, even though the company warns of rough times ahead.
By Kathleen Maher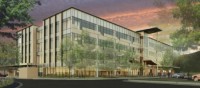 Of the companies transforming themselves lately, Trimble (NASDAQ: TRMB) has made the latest moves and some of the most spec­tacular with the acquisition of Tekla and of Google's SketchUp. Most recently the company has announced a new rugged tablet for field work and another ac­quisition—Vico Software—that takes the company deeper into BIM.
The company reported third-quarter revenue of $504.8 million, a 21% in­crease compared to the same period last year. The company's income was $53.4 million, a 91% increase compared to the third quarter of 2011.
Trimble's president and CEO, Steven Berglund, notes the company has seen significant organic growth and well as growth through acquisition, and adds all reporting segments saw gains. Like all other CEOs in CAD and PLM related fields, Berglund too has warned investors about the uncertain shoals ahead. He says that near-term prospects are uncer­tain but the quarter's results reinforce their expectation of sustainable market and financial success.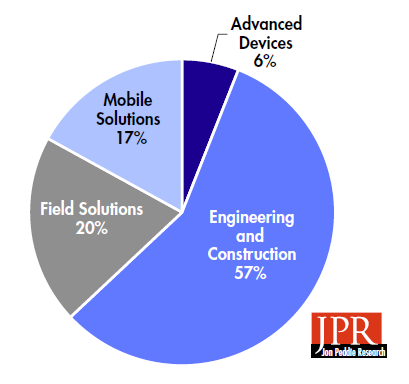 Trimble has four major reporting segments. The largest is Engineering and Construction, followed by Field Solutions, Mobile Solutions, and Ad­vanced Devices. The company's roots are in surveying and navigation. Many of the company's most recent acquisi­tions have been in Engineering and Ac­quisition, and they helped bring the seg­ment to $287.2 million in this quarter, a 19% increase over the same period in 2011. The increase came from sales of heavy civil construction and highway and vertical construction products and acquisitions.
In field solutions, Trimble brought in $103 million in revenue, a 13% year-over-year increase, due to the sales of agricultural products.
In Mobile Solutions, Trimble report­ed $83.8 million in revenue, a 44% increase year over year. Acquisitions helped here and so did subscription revenue.
And, Advanced Devices reported $30.7 million, a 13% increase com­pared to last year. The increase was due to sales of timing devices.
Trimble says revenue for the fourth quarter will be between $503 and $508 million. The company says that exclud­ing the negative effects of currency, Trimble's organic growth was in the high teens, and the company reports their largest operating margins ever at 55%.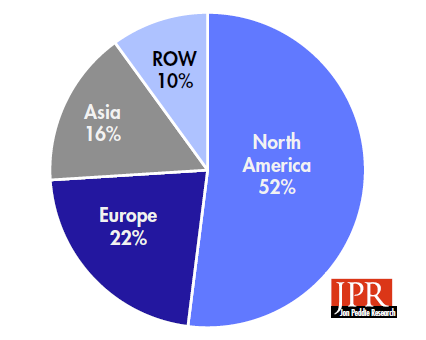 In his comments to investors, Ber­glund said that it looks as if the U.S. is moving into the early stages of recovery. The growth Trimble has experienced in Engineering and Construction is driven partly by an increase in North American commercial and residential construction as well as some increase international markets.
On the acquisition front Trimble has most recently acquired TMW Sys­tems, a privately held company that sells transport and logistics enterprise software. Trimble is buying the com­pany for $335 million in cash. This deal is going to affect Trimble's bottom line slightly, and it has to adjust its forecasts accordingly. In this quarter, the compa­ny has also announced the acquisition of Vico Software, a BIM company that enables connections to work in the field. Vico's Virtual Construction Software enables placement of structural, architectural, mechanical, electrical, and plumbing engineering systems in the construction model. Trimble is calling the technol­ogy 5D-capable 3D models plus time and place.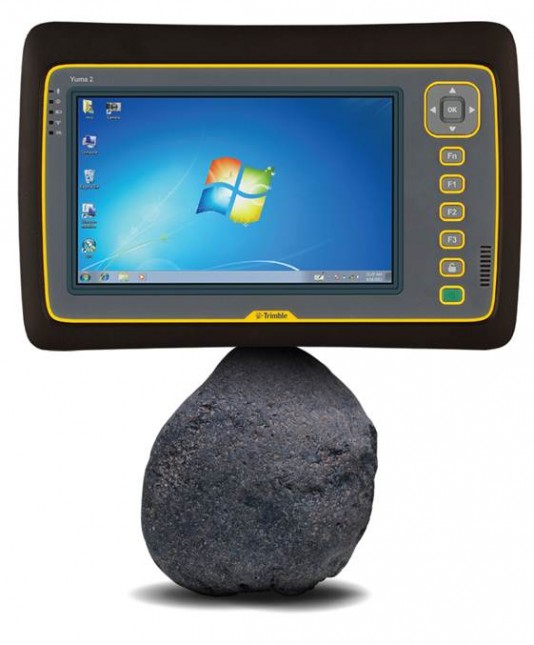 And last but hardly least, Trimble also announced the arrival of the Yuma 2 rugged tablet computer. Designed for work in the field for construction, trans­portation, public safety, field service, forestry, utilities, mapping, insurance, etc., it's a device with a 7-inch touch screen, weighing less than 3 pounds. It has 3.75G dual-mode cellular data capability with support for GSM and CDMA. It's based on Windows 7 and has a 1.6-GHz Intel Atom dual-core with 4 GB of DDR DRAM, a 64-GB solid-state drive, and a dual battery for 8 hours of run time. Customers can in­teract with the touch screen with fin­gers, stylus, or capacitive gloves. And of course it has a GPS receiver with 2- to 4-meter accuracy. Trimble has not an­nounced a price yet as far as we could tell, but the previous generation, Yuma sold in the range of $4,000 and up.
Related
Another BIM acquisition for Trimble