Revenue was up 31% from a year earlier. Net income was up 28%.
By Kathleen Maher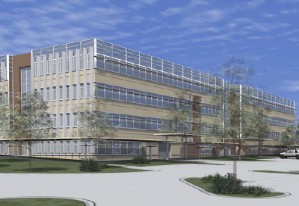 Trimble Navigation, the company that is sneaking up on the CAD and BIM market from its dominant position in navigation, measurement, and construction, has reported first quarter revenue and earnings, demonstrating just how fun acquisition can be. Most recently, the company acquired Google SketchUp which it plans to add to its portfolio of construction products and complement its GPS and survey products.
The SketchUp deal has propelled Trimble into the consciousness of the mainstream tech and business press but the company has been building on to its survey and GPS hardware lineup for more than three years. One of the more significant of its acquisitions is Tekla which makes BIM tools for the infrastructure industry. Most recently Trimble acquired PeopleNet which provides fleet management tools.
The company reported increased revenues, up 31% to $502.3 million compared to the same period last year. The company says that as it builds its software business it will break out its revenue into three categories: produce, service, and subscription. As a start, the company said its product revenue was $398.5 million, service was $57.4, and subscription was $46.3.
Trimble's net income came in at $50.8 million, 28% over the same period last year.
Getting to know you
Trimble breaks out its income according to segments. It reports Engineering and Construction Revenue, E&C, was $248.9 million, a 31% increase year-over-year. The company made that money on machine control and survey products sold worldwide. Operating income in the segment was $64.4 million, or 42.3% of revenue.
Mobile solutions were $78.4 million, a 76% increase year-over-year due to the acquisition of PeopleNet. Operating income in this segment was $7.4 million, 9.4% or revenue. With this acquisition, Trimble was able to turn around a segment that was reporting an operating income loss of 3% last year.
Advanced Devices reported revenues of $27.5 million a 3% increase and its operating income was $3.3 million or 12.1% of revenue.
Trimble says it expects its revenues to hold steady in the current quarter at between $510 million and $515 million.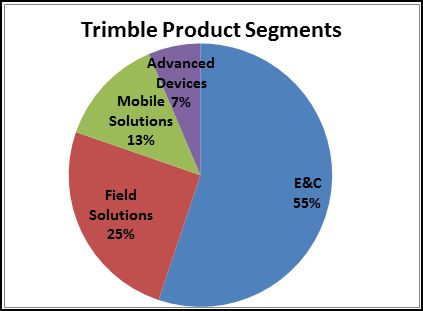 Trimble's products are primarily measurement devices and navigation tools but the company is adding on to become a player in the infrastructure BIM market.
Going for the gold
The acquisition of SketchUp might look like it came out of the blue, but a look at Trimble's recent history shows a company that is filling out a workflow path for its customers. It meets its customers in the field at the beginning of a project as they survey and prepare the sites. The new products and strategies give Trimble an earlier point of introduction in the design phase and also a role to play at the end in information management. They're going to keep filling out that pipeline.
There is a truly fascinating and game changing trend coming from the Digital Reality side of the tech industry. The side where real world data like dirt and ditches and pipes and plumbing get translated into Xs and Ys. It's as if the work done on the X and Y side by modeling and drafting companies has gone about as far as it can go in recreating reality and now the subtle nuances of the real can bring life and increased accuracy the digital making for better products in the real world and more efficient production.