FreshFiber makes custom cases for smartphones, selling them online and in high-end retail stores.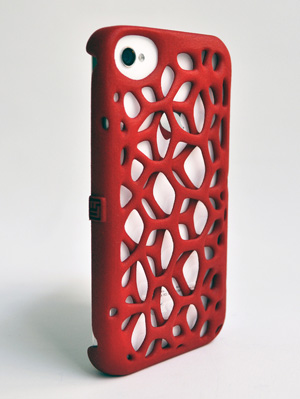 3D Systems has acquired another vendor of custom 3D printed consumer products. FreshFiber BV, based in Amsterdam, The Netherlands, is best known for selling personalized cases for smartphones.
3D Systems says it will integrate FreshFiber into its growing consumer business and leverage the FreshFiber brand  to expand its reach into individualized and personalized electronics accessories.
Over the past two years, FreshFiber grew its product offering and presence globally through high-end retail stores like Apple, FNAC and Gravis.
"FreshFiber delivers extraordinary personalization and style through a wide range of co-creation APPS and choices that empower consumers to customize their accessories, including its flagship iPhone cases," said Cathy Lewis, Vice President Global Marketing for 3D Systems. "We plan to enhance FreshFiber's portfolio through our technology and manufacturing infrastructure as well as our growing Cubify.com platform."