The digital asset management software will become part of the Toon Boom Animation portfolio.
Toon Boom Animation has acquired Tactic Studio, the digital asset management software, from Toronto-based Southpaw Technology Inc. The technology will be added to the Toon Boom Animation portfolio and renamed Toon Boom Manager.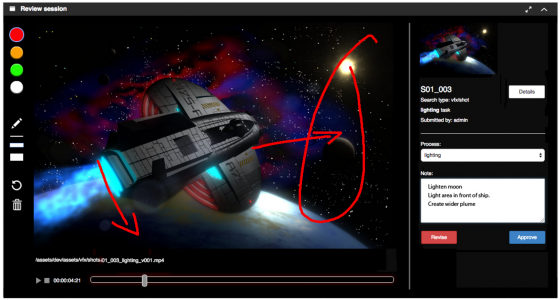 "Toon Boom Manager will enhance and improve the workflow of content creators who handle assets and supervise production schedules," says Michel Besner, President of Toon Boom Animation.
Toon Boom Manager provides functionality around three key areas: production tracking, asset management, and asset review.
As part of the IP acquisition agreement, Southpaw will continue to develop and sell Tactic Workflow, a content management application designed to build products in various business-to-business markets. "Studio is a product that is very much needed in the animation world and, through Toon Boom, the product user base will grow rapidly," says Gary Mundell, CEO of Southpaw.
Toon Boom Animation's software is popular for 2D animation and storyboarding. Named customers include Bento Box Entertainment, Disney Television Animation, DreamWorks Animation, Fox Television Animation, Mercury Filmworks, Nelvana, and The Spa Studios.