The user-contributed library of 3D models for MakerBot printing says it wants to distribute models with "a positive impact."
Thingiverse, the MakerBot subsidiary that hosts user-submitted 3D models for printing, says it is banning from its public library parts that could be used to make a functional gun.
The move is an obvious response to the recent mass murders in Newtown, Connecticut, but the issue of functional gun parts in Thingiverse has been troubling MakerBot for a while. A group calling itself Defense Distributed has been working on designs for plastic guns that could be printed on 3D printers like MakerBot or the open source RepRap that use ABS plastic, and had already uploaded one part, a lower receiver for the functional equivalent of a Bushmaster AR-15, the most popular assault weapon in the US and the model used in the Newtown shootings.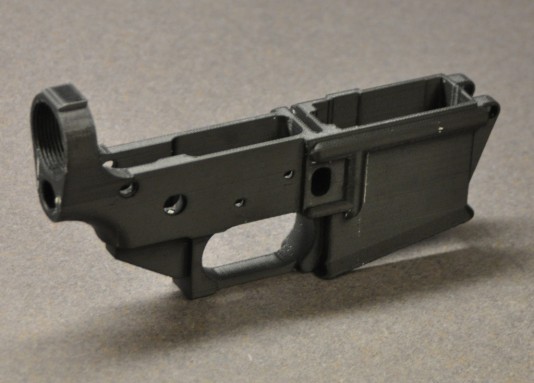 Defense Distributed bills itself as "Home of the wiki weapon. A non-profit, collaborative project to create freely available plans for 3D printable guns."  The group's FAQ says it wants to carefully develop a complete 3D-printable gun design to "facilitate a printable firearm creative commons." The instructions listed with the part advised the would-be gun maker to work "from the original IGES file and not and STL … firearms require a good deal more precision than a Bre Pettis bobblehead."
In a statement provided to CNET, MakerBot said removing the rifle part was consistent with its Terms of Service which all users must agree to before uploading models.