Support for AutoCAD 2013 DWG files is also included in the update.
The Open Design Alliance (ODA) has updated its development platform for creating DWG compatible applications and import/export utilities. The new release adds support for Java as a development environment, among other changes, and supports changes to the DWG format in AutoCAD 2013.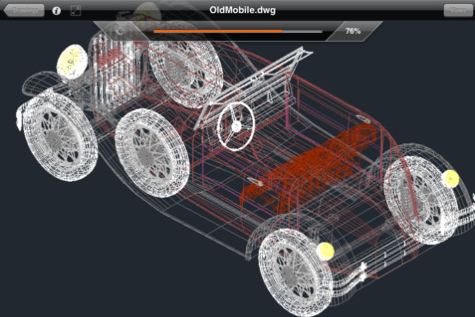 ODA is a non-profit consortium of 1,300 software developers involved in all areas of design. The central mission is to create tools for non-proprietary exchange and use of DWG-based data, the file format used by AutoCAD. Autodesk is not an ODA member, but virtually all of its competitors are members. In recent years the ODA has moved from being antagonistic in its approach to DWG compatibility to one of promoting and supporting DWG as an industry standard—albeit without the support or approval of Autodesk.
The ODA development platform "Teigha" provides developers with tools to create complete engineering applications. Products created with Teigha either on the market or used internally—some members are not software vendors—range from custom data access and editing utilities to visualization projects and full-scale CAD systems. Members cooperate by submitting improvements back to the ODA. The platform supports the use of DWG, DGN, and PDF files, and the import and export of a variety of other non-engineering-specific file formats. It now runs on Android, iOS, Linux, Mac OS, Unix, and Windows.
Teigha Version 3.8 includes the following enhancements:
Teigha for Java (beta version)
Support for Windows 8 and Visual Studio 2012
Support for 2013 .dwg files
The usual bug fixes and tweaks common to any software update.
Our take
ODA has done much in recent years to streamline and automate the process of building a DWG-compatible development environment. The Alliance has adopted SWIG (Simplified Wrapper and Interface Generator), an open source software automation framework used for converting computer programs and libraries between development environments. Much of the initial work of creating a Java version of Teigha was an automated process.
ODA also benefited from an unnamed member who provided "critical Java expertise and support," leveraging the collective knowledge and experience organization members contribute back to the Alliance.
Autodesk often grouses about the Alliance as the "arms merchant for our enemies," to quote CEO Carl Bass, but the ODA has significantly contributed to the continued success of AutoCAD by making it easier for non-Autodesk customers to remain in the DWG-centric drafting universe. 2D CAD is way more popular than 3D, in terms of total number of seats in use globally, and will be for years to come.