Originally created by Weta Digital for Avatar, Mari is now a popular application for visual effects.
The Foundry has released a Mac OS X version of its popular 3D digital painting application Mari. The software is used to paint directly onto 3D models using high-resolution textures and millions of polygons.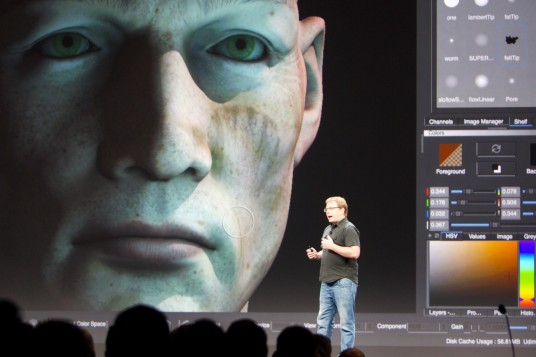 The application was originally developed at Weta Digital to enable the ground-breaking visuals on James Cameron's Avatar.  The Foundry took over development of Mari in April 2010 and released MARI 1.0 in July that year. Today the software is used in the film industry and beyond. Mari was the primary 3D paint tool used on 9 of the 10 features shortlisted in the category of 'Visual Effects' in the 2013 Academy Awards including The Hobbit: An Unexpected Journey, Marvel's The Avengers and Prometheus.
In March 2013, The Foundry released Mari 2, an update featuring a brand new layer system, making it more flexible and familiar to users who have worked with other layer-based paint and photo tools including Adobe Photoshop.
Our take
The timing for the release of a Mac version of Mari is interesting, coming right before the launch of the totally redesigned Mac Pro, which will ship before year's end. It would not be surprising for a few more announcements of new visual software for the Mac to pop up in the days ahead.