Real-time ray tracing and immediate two-way exchange for creating photorealistic rendering.
Luxion says it has expanded its partnership with Autodesk to make KeyShot an integrated rendering solution for users of Autodesk Fusion 360.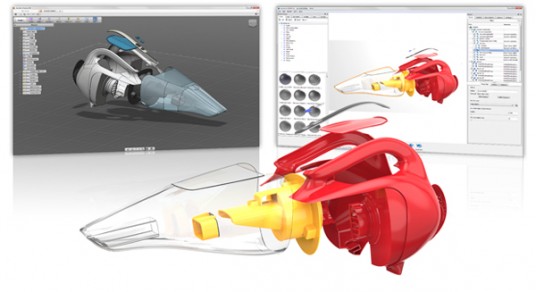 Fusion 360 users now have the ability to create photorealistic 3D renderings, animations, and interactive visuals using Keyshot inside the Fusion 360 modeling environment. A custom plugin allows the two programs to work in tandem; Fusion 360 users can transfer their models to KeyShot directly from inside the application, make updates in Fusion 360 and see changes immediately within KeyShot.
Luxion's LiveLinking technology allows any changes made in Fusion 360 to be transferred immediately to KeyShot. As soon KeyShot is started from Fusion 360, the two applications are linked. Users may assign materials, add lighting and set up animations inside KeyShot while continuing to refine the model in Fusion 360. A single click passes all geometry changes into KeyShot with all materials, animations, etc. maintained.
KeyShot functionality will be available starting Wednesday, October 9th within the latest version of Autodesk Fusion 360 as a plugin available through the KeyShot website. The cost of the plugin is free. In addition, Autodesk Fusion 360 customers will be able to purchase KeyShot or upgrade to KeyShot Pro, as well as purchase Luxion's patent-pending add-on applications, KeyShot Animation and KeyShotVR through the KeyShot website. A copy of KeyShot is required on the same computer used for Fusion 360.