Annual engineering think-tank conference now in its 15th year.
Technology historian George Dyson will give the keynote addresses at COFES 2014: The Congress on the Future of Engineering Software, next April.
Now in its 15th year, COFES is an annual invitation-only event for the design and engineering software industry. Widely recognized as a think-tank event, COFES gathers design and engineering software leaders (vendors, users, press, and analysts) together to discuss the role engineering technology will play in the future survival and success of business. This year's event will take place at the Scottsdale Plaza Resort in Scottdale, Arizona, April 24-27, 2014.
The theme for COFES 2014 is Correcting 2020 Vision. "With 2020 just six years ahead, what corrections does a firm need to make to its own vision to get a crisper view of 2020?" asks Brad Holtz, CEO of Cyon Research, which organizes COFES. "As an acclaimed historian of technology, [George Dyson's] vision will help COFES participants get a much more likely understanding of how to think about their longer-term planning."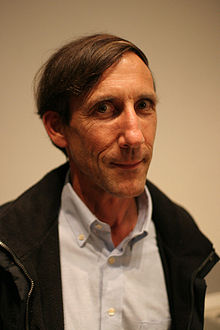 Dyson will address the theme by looking backward at historical precedent. In his keynote, "2020 Vision: Why the Technology of Prediction keeps getting better while the Prediction of Technology lags behind," Dyson will explore insights drawn from historical attempts at predicting where technology will be at some future point in time.
Dyson is an author, science historian and noted personal watercraft designer. His writings detail the history of computing, the development of algorithms and intelligence, communication systems, space exploration, and the design of water craft. As a popular lecturer, Dyson provides a historical context to the evolution of technology and thought-provoking ideas on the future direction of technology and the Internet. His most recent book, "Turing's Cathedral" looks at the dawn of computers, illuminates the people, machines, and codes behind the transition from numbers that mean things to numbers that do things in the aftermath of World War II. He is the brother of venture capitalist Esther Dyson, who gave the keynote at COFES 2013.