Update to the iOS app allows access to Reporting and Analytics dashboards. Siemens has also updated Teamcenter AppShare.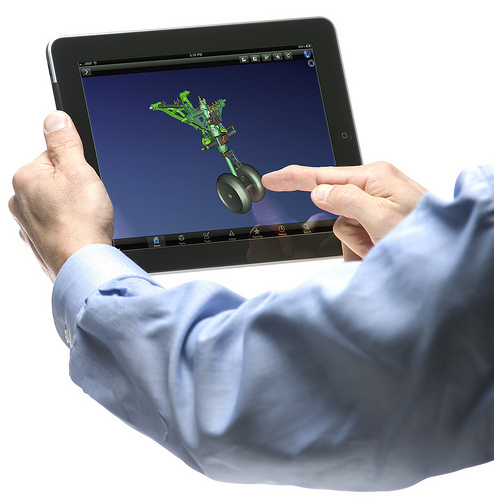 Siemens PLM has updated its Teamcenter Mobility app for the iPad and iPhone with new features and a new price—free.
New in version 3.0 is access to Teamcenter Reporting & Analytics (relevant license required) to view and use project dashboards for critical metrics, key performance indicators (KPI) and reports.
Other new features include support for commercial authentication tools using Teamcenter 401 responses, and a variety of performance and usability enhancements.
Siemens has also updated Teamcenter AppShare for online conferences within Teamcenter.  Originally only for iPad, version 2.0 extends access to the iPhone and iPod Touch.