The deal will allow Bentley users to more easily integrate Synchro's 4D construction management software into their workflow.
Bentley Systems and UK developer Synchro Ltd. have launched a partnership to allow for the coordinated use of their products in construction. Bentley provides a wide range of software for the engineering, design, and operation of capital assets, while Synchro offers construction management software with a strong visualization element.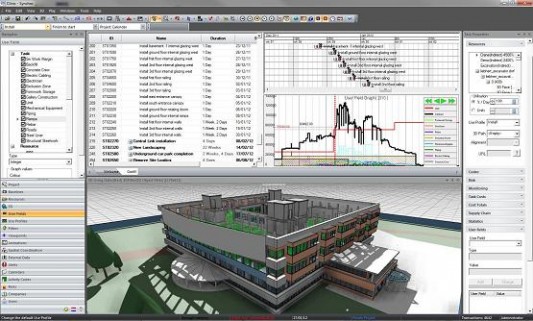 The two companies say their new arrangement will allow Synchro's constrution management software "to utilize more seamlessly" Bentley products.
Synchro calls its Synchro Professional "4D BIM," and is designed to allow an entire construction delivery team—owners, engineers, architects, operators, contractors, sub-contractors, manufacturers and materials suppliers—to share a single view of the entire construction project or in small fragments in real time. Synchro offers an enhanced visual simulation approach to the management of construction projects by synchronizing design, planning and scheduling, supply chain management, risk management and earned value measurement.
The strategic roadmap between Synchro and Bentley Systems calls for Bentley ProjectWise integration, i-model read-and-write support for Synchro products, and ultimately to introduce a Synchro plug-in for Bentley Navigator.
What we think
Software companies do not forge strategic alliances for altruistic reasons; they do them in response to customer requests. Synchro Professional has obviously gained enough of a following among Bentley users to make this deal practical and profitable.
This is a well-worn path toward acquisition for Bentley; work a technology deal, get comfortable with the other guys, and do a buy-out. We would not be a bit surprised to get news of such a deal in 12 months or so.