Sales were strongest for the high-end Fortus line and the low-end uPrint desktop 3D printers.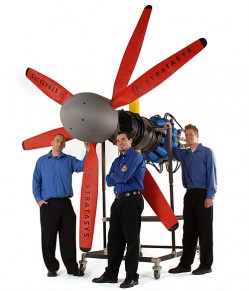 Additive manufacturing system and 3D printer manufacturer Stratasys (NASDAQ:SSYS) today reported record revenue with first quarter 2011 total revenue of $34.3 million, up 49% from a year earlier. Sales of the company's high-end Fortus line were up 60%.
The first quarter of last year included a $5.0 million one-time non-cash charge against revenue, due to the deal with 3D printer distribution deal with HP.
Product revenue in the quarter was $27.8 million up 27%. Services revenue in the quarter was $6.5 million, up 4%.
System shipments for the first quarter totaled 567 units versus 610 units for the same period last year. Unit sales of the high-end Fortus additive manufacturing line rose 60%, Unit sales of the low-end 3D printers, including those distributed by HP, rose 36%; unit sales of these units into HP's European territory (currently the only region for the HP deal) rose 49%. Sales of consumables (the material used to create 3D models) were up 36%.
Net income for the quarter was $4.98 million, up from a net loss a year earlier of $443,858. Cash per share is $1.70, down slightly from three months ago.
Yesterday Stratasys acquired Solidscape, a provider of 3D printing systems for investment casting and mold making. For more information, see the GraphicSpeak article, "Stratasys acquires 3D printer maker Solidscape."