Cubify.com is the new online home of printing Star Trek themed figurines.
Star Trek fans have a new way to express their love for the enduring science fiction franchise—create a figurine of themselves as a Star Trek character.
3D Systems today launched a 3D printing-based app, Star Trek 3DMe, to create customized 3D printed products and collectables using the company's proprietary content hosting and 3D printing platform Cubify.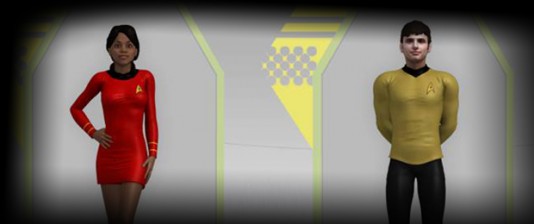 Star Trek 3DMe lets users create a full-color, personalized 3D printed figurine of themselves in a Star Trek uniform from the original series by simply uploading two photographs of their face.  Users can personalize their figurines with a variety of options such as authentic Star Trek ranks from ensign through captain, uniform colors, and poses including the famous "live long and prosper" Vulcan gesture complete with Vulcan ears. The unique 5.5" figurines are 3D printed in full-color on 3D Systems' Projet 660Pro 3D printer, with a ceramic-like feel. Star Trek 3DMe figurines retail for $69.99 each and are available on Cubify.com.