The pact extends the use of Teamcenter and NX and introduces Fibersim for composites engineering.
Last week at the Farnborough Air Show in the UK Siemens PLM Software announced a new long-term agreement with Russia's United Aircraft Corporation (UAC). The new pact extends the use of Siemens' Teamcenter PLM portfolio, and its NX design engineering at UAC. The aerospace firm is also considering Siemens PLM's Fibersim portfolio, specialized software for composites engineering, as a possible solution for the design and manufacturing of composite parts.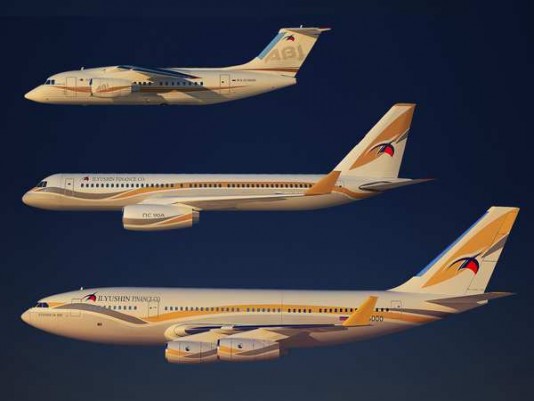 The deal affects 15 current aircraft development programs and is expected to grow significantly in the coming years. The deal is considered "material," or large enough to significantly impact Siemens PLM Software revenue.
"Our partnership with Siemens PLM Software is aimed at building a process of aircraft creation according to international best practices. What is also important for UAC is the control of total cost of software and its efficiency, which ultimately affects the cost of our aircraft," says L.N. Komm, Vice President for Programs and Innovations of UAC. "Realizing UAC`s strategic objective—the achievement of a key position in the aerospace market—depends on the efficiency of technology implementation."
The new long-term agreement includes the establishment of a workgroup consisting of representatives from both UAC and Siemens PLM to maintain responsibility for coordinating the projects assigned to Siemens PLM. The group will collect requirements for software functionality development and coordinate the implementation of user-suggested features.
United Aircraft Corporation is a joint stock company formed in 2006 to privatize former government-owned aerospace companies. The company charter calls for it to preserve and develop Russian aviation R&D and provide for national security and defense.