How to test virtual workstation performance is one of the key issues facing this industry non-profit.
At Siggraph SPEC's Application Performance Characterization (SPECapc) group has released a new benchmark Autodesk 3ds Max 2015, and discussed with press and analysts the challenges it sees ahead.
SPECapc for 3ds Max 2015 contains 48 tests for comprehensive measurement of modeling, interactive graphics, visual effects, CPU and GPU performance. Features in the benchmark update are keyed to upgrades in 3ds Max 2015, including new DirectX 11 shaders and vector maps, Nitrous viewport enhancements, and new dynamics and visual effects. The benchmark also improves run-to-run consistency and results reporting.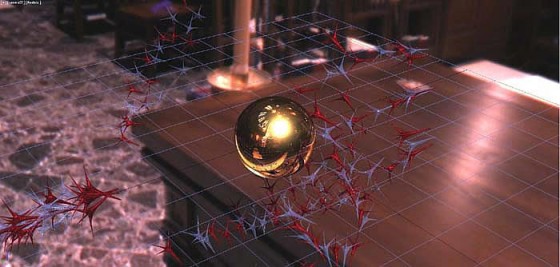 "We're pleased to offer objective, rigorous and repeatable performance evaluation software to the worldwide 3ds Max community," says Allen Jensen, SPECapc chair. "We believe SPECapc for 3ds Max 2015 will help vendors improve the performance of their systems running this application and give users a valuable tool to assess and optimize configuration options."
SPECapc for 3ds Max 2015 is available for immediate download under a two-tiered pricing structure: free for non-commercial users and $2,500 for commercial entities. Commercial entities are defined as organizations using the benchmark for the purpose of marketing, developing, testing, consulting for and/or selling computers, computer services, graphics devices, drivers or other systems in the computer marketplace. SPEC/GWPG members also receive the benchmark at no cost. Current SPEC/GWPG members are AMD, Dell, Fujitsu, HP, Intel, Lenovo, NEC, and NVIDIA.
Benchmarking virtualization
At the top of the list for new projects, SPEC is looking at how to measure virtual workstation performance. SPEC's Jensen told us, "The JPR research report showing strong interest in virtualization shows the importance of benchmarking it." The issues include how to test storage, high and variable core count, and whether a virtual computing environment is a "workstation." "We have to find a benchmark that strikes the right balance," said Jensen.
Complicating the issue is the number of vendors offering virtualization solutions, including HP, Citrix, Dell/Teradici, and others.