Nvidia's GTC is the most exciting technical conference to come along in years, exploring new frontiers in almost every aspect of computation.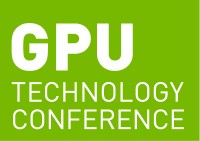 Nvidia says registration is now open for its third GPU Technology Conference (GTC) in the U.S., one of the world's fastest-growing events focused on computational science and visualization.
GTC 2012 will be May 14-17, 2012 in San Jose, California. The US event has become the flagship for Nvidia's global series of events focused on how graphics processing units (GPUs) are transforming science, engineering, and many other computational-based endeavors. Attendees are expected to attend from more than 40 countries.
GTC 2012 will include keynotes, presentations, research posters, tutorials, and hundreds of instructional sessions from top experts. It will again feature the Emerging Companies Summit, where some of the world's most innovative startups showcase new technologies. It will also include networking events throughout the week, enabling experts to share information.
A partial list of those scheduled to present at GTC 2012 are experts from:
Supercomputing and research centers: Barcelona Supercomputing Center, CERN, National Institute of Natural Sciences/Institute for Molecular Science (Japan), Irish Centre for High-End Computing, Chinese Academy of Sciences/Institute of Process Engineering, Lawrence Berkeley National Laboratory, Naval Research Laboratory, Pacific Northwest National Laboratory
Corporations: Citrix Systems, Cray, GE Intelligent Platforms, HP, ING Bank, LEGO, Microsoft, Siemens Corporate Research, Synopsys, Tata Motors Limited, Technicolor VMware
Universities:Johns Hopkins University, Nanyang Technological University, National Tsing Hua University, Stanford University, Texas A&M University, Tokyo Institute of Technology, Tsinghua University, University of Bonn, University of Calgary/Department of Chemical & Petroleum Engineering, University of California at Berkeley, University of Hamburg/Institute of Applied Physics and Microstructure Research Center, University of Hong Kong, University of Illinois at Urbana-Champaign, University of Michigan, University of Pennsylvania.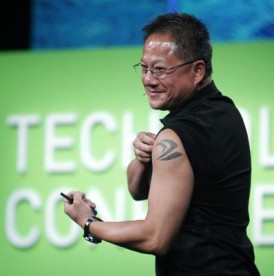 In addition, NVIDIA and Los Alamos National Laboratory, a leading U.S. national security research institution, will co-host at GTC 2012 the Accelerated High Performance Computing Symposium, bringing together leaders in supercomputing to share knowledge to help solve the most crucial supercomputing technology challenges.
Also co-located at GTC 2012 will be the new InPar 2012 academic conference, which provides a first-tier venue for peer-reviewed publications in the field of innovative parallel computing.
The GTC website will provide GTC 2012 attendees and the GPU computing community with the latest news and information from the event. The site serves a year-round resource, featuring details of keynotes, technical sessions and events from regional GTC events, as well as conference scheduling tools, social media resources, and much more.
For more information or to register, visit the GTC website.
An exciting conference
I've attended all the previous US-based conferences, and I am looking forward to attending this one in May. GPU-based computation has made cutting-edge research and development widely accessible, and the progress reported at previous sessions has been stunning. (Search "GTC" and "GPU" on our website for more.)