Net income is up 16% on 4% growth. A $10 million sale was booked in the quarter.
For years Ansys (ANSS: Nasdaq) has been the high-growth stock in the engineering software industry. But as the industry matures, even a high-flyer like Ansys eventually had to come down to Earth; first quarter results confirm the trend is long-term.
Revenue in the first quarter of 2016 was $225.9 million, up 4% from the same quarter a year ago. In constant currencies, revenue was up 6%. Negative currency fluctuations negatively impacted revenue by $4.1 million in the quarter. Ansys stock traded down 6% to $83.76 on the announcement, as revenue was below The Street's consensus estimate.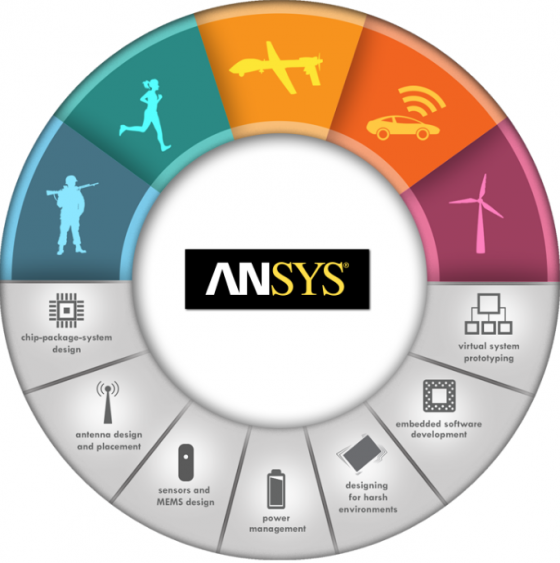 Breaking revenue down:
Software license revenue was $126 million, up 0.8% from 1Q15;

Maintenance and service revenue was $99.8 million, up 7% from a year ago.
Net income for the quarter was $29.3 million, up 16% from a year ago. Ansys CEO James Cashman credited "ongoing spending discipline of the team" for the increase in net income.
Ansys continues to lead the engineering software industry in the amount of revenue it receives in recurring revenue as a percentage of total revenue; this quarter 78% of revenue came from lease licenses and maintenance revenues.
Revenue by regions:
North America, $88.8 million, up 4.6%

Europe, $69 million, up 0.8%

Asia/Pacific, $68 million, up 4.9%.
In discussing results with Wall Street analysts, Cashman said the company was noticing "pockets of resistance" in North America resulting in fewer large deals and some postponement of spending, primarily in the oil/gas sector. Aerospace/defense, high-tech, and automotive were strong. In Europe, Germany continues to be the largest market in the region. Automotive was particularly strong in all of Europe, making up for lower sales in the UK and Russia. Cashman said Asia/Pacific performed as expected, with aerospace in India and China continuing to be strong markets.
During the quarter Ansys booked 22 customer orders in excess of $1 million. This included one license agreement for $10 million, which Cashman called "the largest single displacement of a competitor's mechanical code in our history." Cashman also noted that 300 new logos—corporate slang for a company as a customer—were added to the customer roster in the quarter.