Targeted at 3D and video production, LiveBook V has three drives, Core i7 and Quadro graphics and a 17-inch display.
Rain Computers has released the new LiveBook V, a high-performance laptop designed for 3D arts and video editing. The company says the V is for "visual," and is positioning the computer as a "powerful and stable" platform for mission-critical content creation.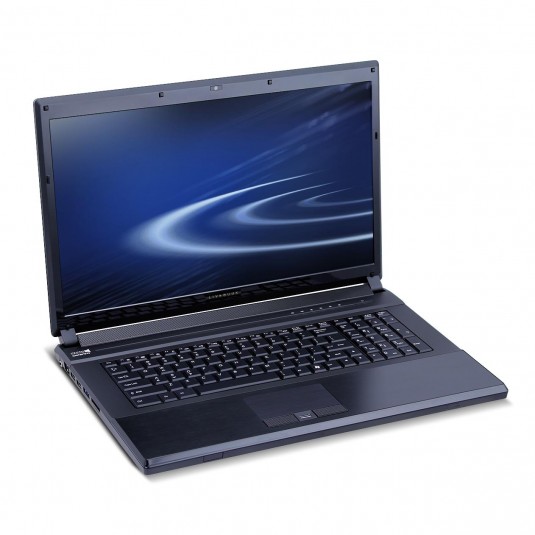 The component architecture includes the latest Intel Core i7 quad-core processors up to 3GHz (3.9GHz if you count Turbo Boost), room for up to 32 gigabytes of 1600MHz dual-channel memory, and a choice of NVIDIA GeForce GTX or Quadro workstation-class graphics. The monitor is a 17.3-inch full high definition (FHD ) display. The LiveBook V also sports HDMI, DVI and DisplayPort digital video outputs for connecting a large-format external display.
LiveBook V ships standard with both a solid state drive (SSD) and a high-speed mechanical hard drive. More storage space can be added via an mSATA SSD for a total of up to 1.5 terabytes.
Rain Computers CEO Kevin Jacoby says the LiveBook V is not a case of a small vendor coming to market with a case of "that stupid computer industry game of 'mine is bigger than yours'…. For us, it's about creating the best tool for the job so artists can just concentrate on being creative." Rain says the LiveBook V is certified on Adobe Premiere Pro and After Effects, Sony Vegas, and Autodesk 3ds Max and Maya.
Configurations start at $2,499 with a quad-core processor, 8GB of memory, two drives (one SSD, one HDD) and the Nvidia GeForce GTX 670MX graphics processor. Other options include 32GB of memory, Nvidia Quadro K3000M and K5000M workstation-class graphics accelerators and additional storage via an mSATA solid state drive.