Known for his ability to see connections before others, Ito was behind many successful Internet start-ups.
Siggraph announced today that Joichi "Joi" Ito, director of the MIT Media Lab and a noted pioneer of the World Wide Web, will be the keynote speaker for Siggraph 2015 in Los Angeles, August 9-13.  Mirroring the conference theme of "Xroads of Discovery," Siggraph notes how Ito's body of work and experience has spanned the science, academic, and business worlds.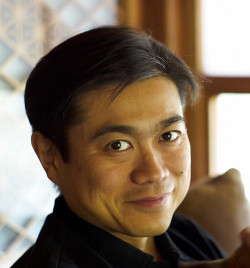 "Known for his willingness to dig deeply to find understanding and to discover unorthodox solutions and connections, Joi Ito is the perfect fit for Siggraph 2015," said Marc J. Barr, Siggraph 2015 Conference Chair. "The Siggraph community is full of thoughtful, innovative and curious minds, which Ito embodies through his work as an activist, entrepreneur, venture capitalist, and advocate of emergent democracy, privacy, and Internet freedom."
As director of the MIT Media Lab, Ito is working to explore how radical new approaches to science and technology can transform society in substantial and positive ways. Formerly listed as a Time magazine "Cyber-Elite" (1997) and among BusinessWeek's "25 Most Influential People on the Web" (2001), he has served as both board chair and CEO of Creative Commons, and currently sits on the boards of The New York Times Company, Knight Foundation, The John D. and Catherine T. MacArthur Foundation, and Sony Corporation.
Amid numerous honors, Ito is recognized as an early investor in several successful Internet-related software and service startups including Flickr, Last.fm, Formlabs, Kickstarter, and Twitter. In Japan, Ito is also known as a founder of Digital Garage and for helping to establish the country's first commercial Internet service provider.