From the Bullet physics library to tools for storing volumetric data, 10 new software breakthroughs win Technical Achievement Awards.
Hollywood took time Saturday night to honor the 2015 winners of Scientific and Technical Awards from the Academy of Motion Picture Arts and Sciences—the Oscars. Among those honored were 26 men and women recognized for 10 software innovations. As Richard Edlund, chair of the academy's Scientific and Technical Awards committee said at the gala, "they wouldn't be able to make movies without us."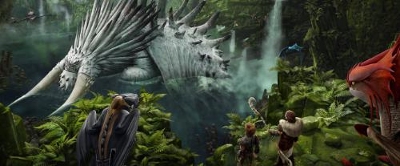 Most winners in the Scientific and Technical division do not receive the famous Oscar statue—that honor is reserved for only two winners in the division:
Academy Award of Merit to Larry Hornbeck for the invention of digital micromirror technology as used in DLP Cinema projection
Gordon E. Sayer Award to David W. Gray, "given to an individual in the motion picture industry whose technological contributions have brought credit to the industry."
Winners of Technical Achievement Awards receive an Academy certificate; the 2015 winners include the following software developers:
Cary Phillips, Nicolas Popravka, Philip Peterson and Colette Mullenhoff—for the architecture, development and creation of the artist-driven interface of the ILM Shape Sculpting System
Tim Cotter, Roger van der Laan, Ken Pearce, and Greg LaSalle—for the innovative design and development of the MOVA Facial Performance Capture system
Scott Peterson, Jeff Budsberg, and Jonathan Gibbs—for the design and implementation of the DreamWorks Animation Foliage System
Erwin Coumans, Nafees Bin Zafar, and Stephen Marshall—for the development of the Bullet physics library (Coumans), and for the separate development of two large-scale destruction simulation systems based on Bullet (Zafar and Marshall)
Marco Revelant, Alasdair Coull, and Shane Cooper—for the original concepts and artistic vision (Revelant) and for the original architectural and engineering design (Coull and Copper) of the Barbershop hair grooming system at Weta Digital.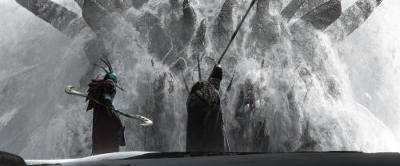 Brice Criswell and Ron Fedkiw—For the development of the ILM PhysBAM Destruction System
Ben Cole, Eric Parker, and James O'Brien—for the design of the Kali Destruction System (Cole), for the development of the Digital Molecular Matter toolkit (Parker), and for his influential research on the finite element methods that served as a foundation for these tools (O'Brien)
Magnus Wrenninge—for leading the design and development of Field3D, an open source library for storing voxel data.
Robert Bridson—for early conceptualization of sparse-tiled voxel data structures and their application to modeling and simulation
Ken Museth, Peter Cucka, and Mihai Aldén—For the creation of OpenVDB, an open source library and suite of tools for storing and manipulating sparse volumetric data on three-dimensional grids.