The Tweak technology and team will become part of the Shotgun review and collaboration group.
Autodesk today announced it has acquired Tweak, maker of RV, an image and sequence playback tool. Autodesk is adding the acquired technology and talent into the Shotgun group, charged with creating an integrated pipeline for digital asset and project review.
Terms of the deal were not disclosed.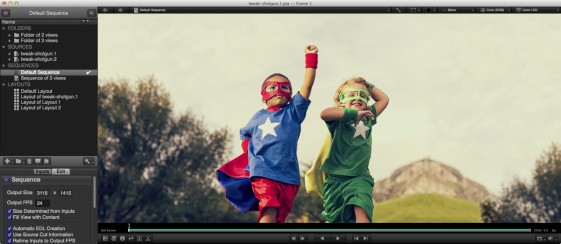 Autodesk says the founders and employees will join the Shotgun group, under the direction of Don Parker: "The Tweak team will continue to work directly with their customers and keep the same customer-driven approach to product design, development and support. They will keep working out of their current locations, folding into the virtual, remote processes of the Shotgun team based all over the world."
RV is an image and sequence viewer that allows artists, production teams, and studios review film resolution digital imagery accurately. Autodesk says it intends to continue to sell and support RV as a stand-alone product, even while work continues on integrating RV technology into the Shotgun asset review pipeline.
Named companies using Tweak RV include ILM, Weta Digital, Blizzard Entertainment, LucasFilm Animation, MPC, Framestore, Digital Domain, and Laika. More than 500 creative companies use Shotgun software, including Hollywood studios, game developers, and creative groups inside Fortune 500 companies.
Tweak was founded by Industrial Light and Magic veterans Jim Hourihan and Seth Rosenthal. Alan Trombla, another former ILM colleague, joined them as a partner.