The specialist in PDF for science and engineering also adds enhancements for CAD conversion to 3D PDF.
PDF3D, graphics conversion and report-creation technology for science and engineering, has added new support for surface visual effects, such as created by scanning drones.
The update supports end-users and developers working with 3D data in the fields of manufacturing, geospatial and mining, but also those who work with scanned data, drone images and creative design applications.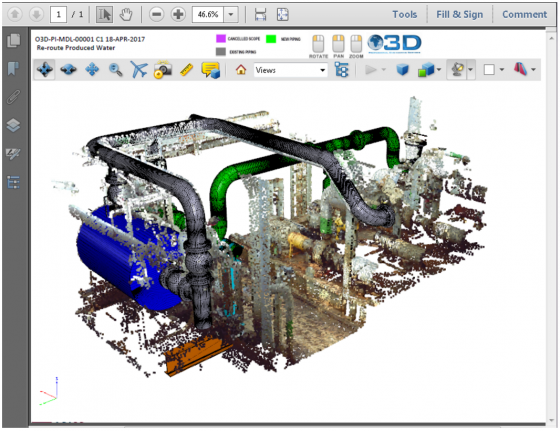 The update affects the entire PDF3D suite of products including PDF3D SDK, XML Server, ReportGen and PV+, bringing features in line with users working with large and complex 3D data.
PDF3D tools enable users to convert and compress large and complex 3D data (typically generated in niche applications), into the universally-used PDF format, without losing any image quality, making it easier to share and archive for better collaboration and document management.
The update also provides improvements to imported 3D model conversion (which cover imported models in diverse coordinate systems), complex geometric shape handling and new features for creating fully annotated 3D PDF scenes. For CAD users there is an enhanced DWG coordinate system, MBD customisation options, and more transparent conversion to match CAD views.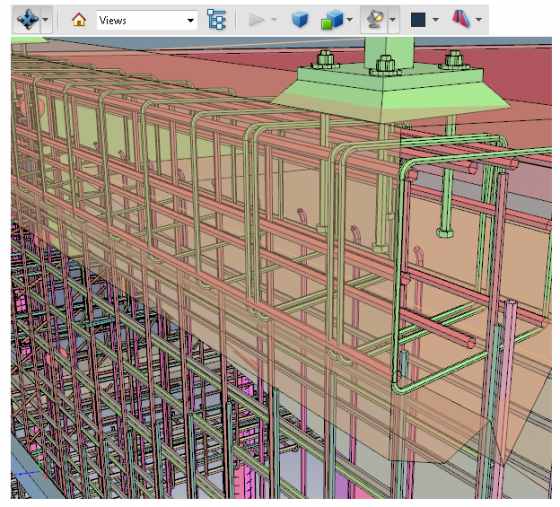 What do we think?
The day before this article was scheduled to run in GraphicSpeak, I happened to meet the CEO of PDF3D, Ian Curington (we were both attending an architecture conference in London). A soft-spoken Brit, for more than 20 years he has made sure his company's clients in infrastructure, construction, and physical networks have a PDF product created with their needs in mind. He has kept his company small, focused on doing one thing and doing it right. It this era of "go big or go home" thinking in software, it is nice to see the little guys do well. He turned over the programming to a small team several years ago, but still writes the press releases himself as well doing everything else a CEO does.
To say PDF3D is small and focuses is not to say the company is behind the times. Curington has ideas about extending the product in new directions, some of them based on the cutting-edge research we saw at the conference. I won't be surprised if we soon see a version of PDF3D that provides support for Internet of Things infrastructure, and maybe new support for simulation visualizations.