Using Kyno, ChiliCake shot and edited hundreds of clips and stills in six countries, for just one video. 
Music videos for top acts are a creative challenge for studios. The sights and the action have to tell their own story as well as the story of the song. There is a visual rhythm to establish, matching but not overwhelming the music. Camera crews typically record a huge shot tally, often filmed in many locations and scenes.
ChiliCake Films is an emerging leader in music video production. Their biggest music video to date — 'Automatic' — was commissioned by Zebrahead, an American rock band operating out of California. Zebrahead and ChiliCake have collaborated on seven music videos since 2012, each tailored to the band's infamous alternative style.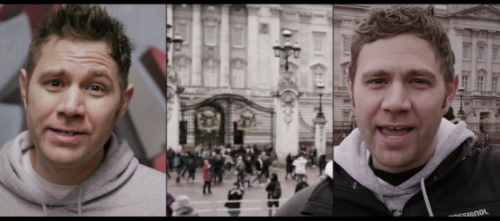 Searching for ways to keep track of this abundance of footage, ChiliCake Films turn to tools like Kyno for video project workflow management. ChiliCake uses Kyno to coordinate its video assets across expansive on-location shoots.
The video for the single 'Automatic' was filmed over four weeks and in seven countries: Germany, England, Wales, Scotland, Ireland, Northern Ireland,
and Australia. ChiliCake camera crews followed the band members on tour, collecting footage from their daily lives over a backdrop of iconic landmarks.
"Just going through the footage was a huge amount of effort," recalls Chilicake co-founder Daniel Lindner. "Everyone on team worked 14 hours a day to finish that video! On a project like that you want work as fast as you can and still be able to put out great quality. Kyno really helped with that."
Kyno is designed to help the user quickly filter through files. It automates transcoding, and provides a simplified overview of content. In essence, Kyno combining the functionality oif several day-to-day tools every filmmaker requires into a single application, speeding workflow.
ChiliCake added Kyno to its line-up when the application was still in its development stage. As early adopters, there wasn't any documentation available. Lindner says Kyno was easy to pick up: "I just played around with Kyno and figured it out right away, as if I'd already been using it my whole career. If you're familiar with editing or animation software, it doesn't take long to master Kyno's interface."
ChiliCake Films originally acquired Kyno for batch conversion of footage — which it can do for a wide variety of video formats. "This way, after a shoot, I could just leave all the files with Kyno to process overnight, get some rest, and start working right away the next day."
ChiliCake now takes advantage of much more than the batch conversion. ChiliCake team members now use Kyno to quality-checking footage, from all cameras and recorders, both during and after the shoot. "I really like the integrated player, which allows me to watch raw footage in 60p,120p or any other frame rate," says Lindner. "Slowing down like this is brilliant for checking quality. I also like to rate my files, so I can select them easily later on. Also, I use the denoiser a great deal."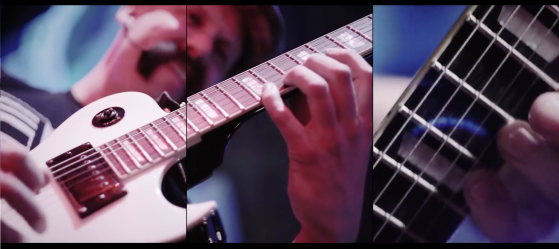 Kyno can also be used for common video editing tasks such as creating still frames/subclips, adding notes alongside footage, and generating  Excel reports. "There is so much about Kyno I really love — the all-round functionality is key for me and massively supports my everyday workflow," says Lindner. "Kyno will continue to be part of my daily workflow. I would absolutely recommend it to everyone in the business. It feels like having an assistant who does all the dirty work for you."