Kubotek KeyView Lite offers viewing while KeyView Free offers additional mark-up capabilities.
Interoperability expert Kubotek has teamed up with K2D to offer two new free CAD data viewers.
Kubotek KeyView Free allows users to open, measure, analyze, and markup STL, IGES, and DXF files as well as native KeyView and KeyCreator files. It has the same functionality as the full version of Kubotek KeyView, only export and saving functions are limited.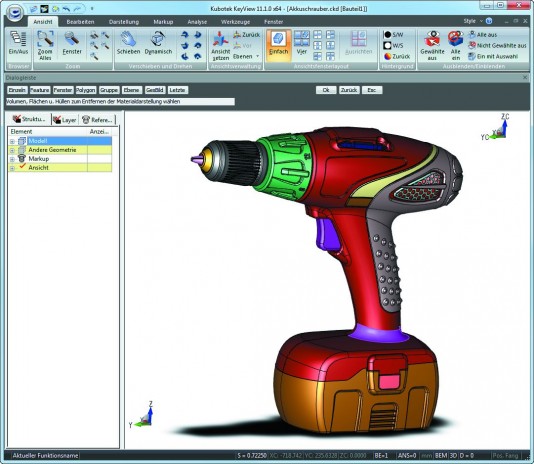 Jochen Layer, CEO of K2D, says the two products are designed for manufacturing companies already using Kubotek product, along with and customers and users in their supply chain. "Collaboration can be easily extended to anyone that has to view and evaluate CAD data in any form, without the need for an expensive CAD license on his or her computer."
K2D GmbH (short for "Key To Data") was formed by the merger of two viewer specialists, the Products & Solutions segment of Infotech Enterprises GmbH and the viewer segment of DataCAD GmbH.
Both products may be downloaded from the K2D website.