Sintel is the third short film created using the open source 3D content creation suite Blender.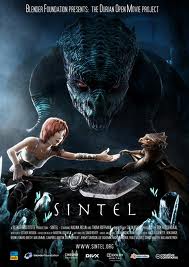 The free open source 3D content creation suite Blender is the digital force behind a new short film that has received more than 1 million hits since its debut September 30. The film, Sintel, is a short computer animated film by the Blender Institute.
The name comes from the Dutch word sintel, which can mean cinder or ember. The story is a sword and dragon fantasy that tells the story of a young woman and her baby pet dragon. It might bring a tear to your eye. The version posted on YouTube is embedded below.
This is the third short film sponsored by the Blender Institute to show off the capabilities of Blender and related open source 3D content creation tools. The prior films were Elephants Dream and Big Buck Bunny. The Institute has also sponsored an open source 3D game, Yo Frankie. The institute is a division of the Blender Foundation, a non-profit organization set up to facilitate the creation of open content films and games.
Blender developers worked with the production team to update the software as work on the film progressed. Improvements were made in the user interface, the particle system, sculpting, shading, the render pipeline, constraints, and smoke simulation. These features have since been released to the public version of Blender.
The production values in Sintel are equal to any you might see in a commercial film created using commercial software. The film is released under a Creative Commons license that allows all or part of it to be reused in other film projects.