Bentley Systems is a private company, but they annually release selected revenue figures. The company announced $523 million in revenue for 2011. The company has also expanded its relationship with Siemens and announced new deal with Trimble.

The economics of AEC are an echo of the larger design markets. As we go through unusual economic convulsions, the increased use of digital tools around the world work together to change the way production and sales happen. Still, buildings, highways, plants, and factories are things of the real world and they can only be funded, designed, and built according to the physical laws of nature.
All that is leading up to say, the AEC industry is recovering in many global markets even as world economies are stuttering a bit. Bentley Systems is a private company that sees itself as a major competitor on the world stage, yet the company doesn't get a lot of notice. It is private. Their flagship product, MicroStation, competes with AutoCAD in the AEC market, but Bentley's real advantage is a wealth of specialized tools for the full range of AEC design, construction, and management—in short, BIM (building information management) and Bentley has helped define the market. The myriad Bentley tools work together with varying degrees of successful integration.
Bentley grows through acquisition, and it moves quickly to assimilate the technology and people acquired in an effort to first keep the new customers, and second to integrate the products into the Bentley portfolio and encourage users to adopt more products.
Because Bentley's customers tend to use quite a few of the company's modules, Bentley offers several licensing schemes including the ability to have access to all of Bentley's products; the company then charges based on usage. There are several advantages here. Customers like the ability to try out products and then choose the products they need but Bentley also gets tremendous insight into its customer usage patterns.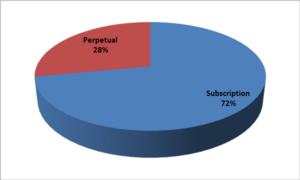 At the company's Be Inspired conference held in Amsterdam this year, Greg Bentley said his company is seeing its customers increase their utilization, trying out more new tools through 2012 in spite of the slowing economy towards the end of the year. In addition, Bentley says utilization is up significantly in Asia.
Bentley's revenues rose 10% in 2011 from $480 million to $523 million. In comparison, Bentley used Autodesk's statements to the SEC for its AEC segment and put them at approximately $628 for 2012.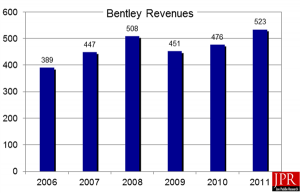 Bentley says Bentley's revenues from Asia in 2011 accounted for 19% of the company's total revenues, which compares to 16% in 2010. In addition, orders from Asia are large orders. 39% of Bentley's largest orders came from Asia and of those, half are from China.
As is true of other major CAD companies, Bentley has transitioned to a revenue stream that is primarily subscription based. The company's licensing programs, which lets users turn on and off products as they need them, has been a strong driver.
Bentley Connect for the cloud
Most of Bentley's customers are developing large projects. They are using Bentley's ProjectWise to manage data and enable collaboration. They are invariably networked and for the most part have built their own networked systems, hosting information on their own servers. This is natural for these kinds of projects which are large enterprise operations with high security requirements. Yet, these systems can be challenging for projects where workers are located all over the world. They're working with large files, which take a long time to sync, and efforts to keep everyone current are often more theories than reality.
Greg Bentley says Bentley is preparing for a future that combines private clouds with public clouds. He says he believes this kind of hybrid model will be the norm. Bentley's networking tools, sold under the new title Bentley Connect, support this kind of hybrid model because the next challenge is connecting the clouds people are already using. As a result users will be able to sync the data within their organization, with data shared on the cloud. The data on the cloud can then be available 24/7 to employees, partners, and contractors all over the world. The ability to make some data available via the cloud and some secured in private clouds gives companies the best of both worlds, says Bentley.
New Liaisons
Bentley has been forging relationships with other technology companies in its field, most notably or at least most recently, with Siemens and Trimble.
Siemens has several strategic agreements with Siemens, the company licenses Siemens' D-Cubed and Parasolid for MicroStation and it has signed on the JT bandwagon for viewing content. Siemens and Bentley are also collaborating on factory floor design and simulation tools. Key to the agreement is increasing the interoperability between Siemens Teamcenter and Bentley's ProjectWise data management tools.
Trimble announced a strategic relationship with Bentley at its Dimensions 2012 conference in Las Vegas. At around the same time Greg Bentley talked about the deal at the Be Inspired Conference. The companies will collaborate in the realm of building and construction where Trimble has been growing its business with its field positioning tools including robotic total stations, 3D laser scanners and global navigation satellite systems products. The two companies are finding complementary opportunities around Bentley's ProjectWise.
Our take
While Bentley compares itself to the market leader Autodesk, its business is actually very different. There are points of intersection. Both companies are trying to build a BIM workflow that leverages 3D, information systems, and cloud computing, but Bentley is ahead of Autodesk in its information management tools. Bentley has been working on this for decades. On the other hand, Autodesk has a much larger user base thanks to the broad deployment of AutoCAD. Bentley has been forced to do much of the heavy lifting to enable collaboration between CAD tools and actually, this has worked to the company's advantage. Both companies have struggled to improve the integration between all their products and neither company can claim to have licked this problem. They are both acquiring companies, people, and technologies. Customers are grumbling in both camps and in fact, most customers are using tools from both companies so the integration challenge is just that much more challenging.
Bentley focuses on infrastructure. It targets large projects, and it leverages its data management tools. The company has found stable industries in which to work, which has given them a strong base in areas such as plant design and management, highway design, and utilities. Alliances with Trimble and Siemens are designed to enable growth in new markets; we're fascinated to see what comes next on those fronts. – K.M.