New enthusiast boards are coming; prices to be determined.
By Jon Peddie
Nvidia and its add-in board (AIB) partners like EVGA are going to offer two new high-end AIBs this summer, designated the GeForce GTX 780 and 770. The packaging is very stylish, some might even say aggressive-looking.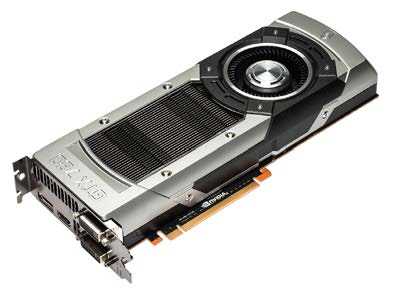 GeForce GTX 780 ships with 12 SMX units, providing 2304 CUDA cores. The memory subsystem of the GeForce GTX 780 consists of six 64- bit memory controllers (384-bit) with 3 GB of GDDR5 memory. The base clock speed of the GeForce GTX 780 is 863 MHz. The typical boost clock speed is 900 MHz. The boost clock speed is based on the average GeForce GTX 780 card running a wide variety of games and applications.
Note that the actual boost clock will vary from game to game, depending on actual system conditions. The GeForce GTX 780's memory speed is 6008 MHz data rate.
The GeForce reference board measures display outputs including two dual- link DVIs, one HDMI, and one DisplayPort connector. One eight-pin PCIe power connector and one six-pin PCIe power connector are required for operation. The GTX 780 is a 250-watt AIB. The GeForce GTX 780 will be taking the place of the GeForce GTX 680 in Nvidia's lineup. Final pricing will be disclosed prior to launch.
GTX 770
The GeForce GTX 770 is based on the same GK104 GPU used in the GeForce GTX 680 and has 1536 CUDA cores and higher clock speeds than previous GTX 600 series GPUs. The GeForce GTX 770 will come in two configurations: 2 GB (ideal for gamers with 1080p displays) and 4 GB for gaming at ultra-HD resolutions. All GeForce GTX 770 GPUs will ship with 7 Gbps memory modules and peak memory bandwidth of 224.3 GB/second—15% more memory bandwidth than last year's GeForce GTX 680.
GeForce GTX 770 also features the same GPU Boost 2.0 technology used in GeForce GTX Titan and GTX 780, giving gamers more advanced controls for overclocking, fan control, and hardware monitoring.
When it was released in 2011, the GeForce GTX 570 was a popular upgrade for enthusiasts (from Nvidia's previous flagship GPU, the GeForce GTX 480), and the GeForce GTX 570 continues to be popular. According to the latest Steam survey, GeForce GTX 570 and last year's GeForce GTX 670 have the highest installed base of all $399-class graphics AIBs.
Compared to the GeForce GTX 570, the GeForce GTX 770 offers up to 65% more performance and delivers nearly twice the performance per watt (in Nvidia's testing). Gamers upgrading from a GTX 570 to the GTX 770 will also get support for up to four displays (including support for running Nvidia Surround from one GPU), GPU Boost 2.0, TXAA, and quieter gaming. The GTX 780 is a 230-watt AIB.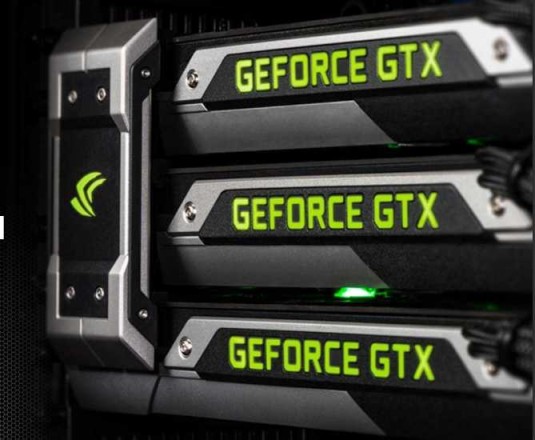 Gang 'em up
Uneven frame delivery has been an issue and is most easily visible in multi-GPU configurations, where end users have complained about issues like micro stuttering for quite some time. Nvidia says their GeForce GPUs are designed to even out the delivery of game frames to the display. Using Nvidia's frame capture analysis tool (FCAT), gamers can measure the frames that are actually delivered to the display and ultimately seen by the end user when gaming.
Nvidia says FCAT analysis has revealed over 75% performance scaling for GeForce GTX 780 SLI. And to jazz it up even more, Nvidia has developed a cool-looking SLI bridge.
GPU Boost
Originally GPU Boost was designed to reach the highest possible clock speed while remaining within a predefined power target. Nvidia has since determined that GPU temperature is often a bigger inhibitor of performance than GPU power. Therefore, for Boost 2.0, Nvidia has switched from boosting clock speeds based on a GPU power target to a GPU temperature target. The new temperature target is 80 degrees Celsius.
As a result of this change, the GPU will automatically boost to the highest clock frequency it can achieve as long as the GPU temperature remains at 80? C. Boost 2.0 constantly monitors GPU temperature, adjusting the GPU clock and its voltage on the fly to maintain this temperature.
In addition to switching from a power-based boost target to a temperature-based target with GPU Boost 2.0, Nvidia is also offering users more advanced controls for tweaking GPU Boost behavior using software tools provided by Nvidia's add-in-card partners like EVGA that allow end users to adjust the GPU temperature target to their liking. If a user wants the 780 to boost to higher clocks, for example, the temperature target can be adjusted to a higher level (for example, from 80? C, to 85? C). The GPU will then boost to higher clock speeds until it reaches the new temperature target.
Besides adjusting the temperature target, Boost 2.0 also provides users with more powerful fan control. The GPU's fan curve is completely adjustable, so you can adjust the fan to operate at different speeds based on your own preferences.
Adaptive temperature controller
For optimum performance, it's important that the GTX 780/770 GPU run as cool as possible. In order to ensure consistent results, Nvidia also recommends that you conduct your testing in a temperature-controlled environment maintaining the same ambient temperature throughout all of your testing.
With GPU Boost 2.0, the GPU will boost to the highest clock speed it can achieve while operating at 80? C, Boost 2.0 will dynamically adjust the GPU fan speed up or down as needed to attempt to maintain this temperature. While the company has attempted to minimize fan speed variation as much as possible in the prior GPUs, fan speeds did occasionally fluctuate.
For GeForce GTX 780/770, Nvidia has developed an all-new fan controller that uses an adaptive temperature filter with an RPM and temperature-targeted control algorithm to eliminate the unnecessary fan fluctuations that contribute to fan noise, providing a smoother acoustic experience.