More than 20 sessions including an overview of the new Khronos API for mobile.
Nvidia is adding a new track on mobile technology to the annual GPU Technology Conference. The GTC Mobile Summit on March 19-20 will dive into many aspects of the mobile market, including an overview session of the Khronos API ecosystem.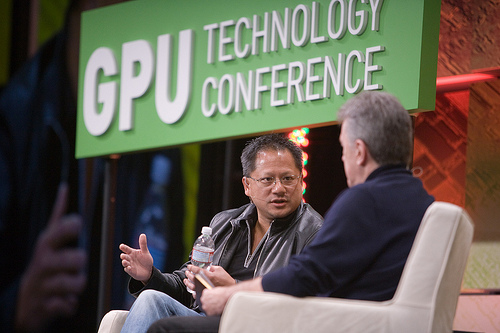 The summit is designed for anyone interested in understanding how emerging mobile processing platforms are enabling new user experiences and market opportunities, including mobile technology providers, device OEMs, mobile app and game developers, and network carriers.
More than 20 sessions have been scheduled; topics include:
Advanced sensor and vision processing
Brand awareness, pricing, app discovery
New GPU and multi-core acceleration technologies for mobile.
The Khronos API ecosystem
Gesture recognition
Imaging and computational photography
High-performance Android applications
Introduction to OpenCV
More information is available at the GPU Technology Conference site.