Lenovo market shares drops after seven quarters of gain; Dell's status as a private company is a big question mark.
Computer workstation vendors shipped about 934,000 branded workstations during the fourth quarter of 2012, essentially flat from the third quarter's 932,300, says Jon Peddie Research (JPR) in the new edition of its quarterly Workstation Report.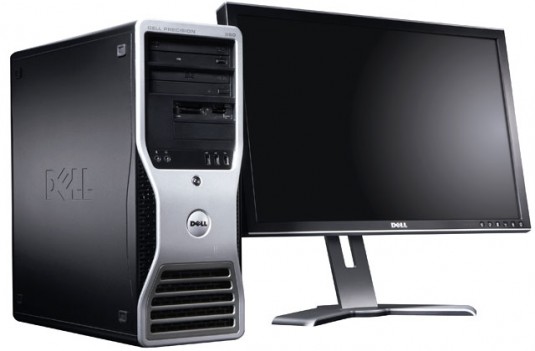 Considering that the fourth quarter is typically stronger than Q3, flat isn't great, notes Alex Herrera, JPR senior analyst and author of the report. Still, while numbers on the surface weren't much to cheer about, a deeper look at the results show a market that appears to be settling into a healthier, sustainable growth pattern. "In the carnage that we saw—in late 2008, all of 2009 and into 2010—workstation replacement cycles slowed dramatically, as wallets snapped shut," explains Herrera. "In late 2010 and 2011, businesses regained some confidence to spend, and workstation replacements accelerated beyond normal rates to peak in the third quarter of 2011 with buyers in effect 'catching up' after holding off during the recession."
"Now, an overheated replacement cycle is going to fall back to typical rates at some point, as machines overdue for replacement get their upgrades. That appears to be what was happening during 2012, causing a flattening in market growth, even as overall macroeconomic conditions continued to improve. Accordingly, we should expect quarters in 2013 to again start showing positive and more sustainable growth year-over-year."
HP extends its lead
Workstation market leaders have played quite consistent roles over the past two years: HP holds steady with its leading market share, Dell's share slides, Lenovo's share gains, and Fujitsu holds steady, in a distant minority position. That trend held in 4Q12, with two exceptions.
First, Lenovo broke a seven-quarter long streak of quarterly share gains, declining modestly to 12.9% of units sold in the quarter. And second, climbing to 42.8%, HP resumed its market gains, gains that had stalled since the first quarter of 2011. Shipping 42.8% of workstation units in 4Q12, HP appears back on smoother ground, after working through the bumps in the road that came with highly-questionable (and well-documented) decisions and strategy from previous senior management.
Professional graphics market back in the black
The related market for professional graphics hardware had been experiencing similar quarterly results as the workstation market. The professional graphics market slowed each of the four quarters following 3Q11, finally snapping that string of losses with a 7.5% sequential gain last quarter. Leader Nvidia continues to reap the bulk of the market's rewards, nudging its market share up to 81.7%, with number two AMD at 17.7%.
Going forward the workstation market, like the general PC market, is waiting to see what the impact will be from Dell becoming a private company. Will the company still be able to invest in the R&D necessary to stay competitive? Will the company disclose its results?
"We think Dell is the dark horse in this game," said Dr. Jon Peddie, president of JPR. "Once the leader, its share has shrunk and its customer base declined due to lack of attention to the market. Going private could remove the distractions of having to answer to Wall Street every 90 days and let management concentrate on the issues of gaining market share and consumer confidence."
About the JPR Workstation Report
Now in its twelfth year, JPR's Workstation Report: Professional Computing Markets and Technologies, has established itself as the essential reference guide for hardware and software vendors and suppliers serving the workstation and professional graphics markets.
Subscribers to the JPR Workstation Report receive two in-depth reports per year providing a comprehensive analysis of the vendors and technologies driving the workstation platform. Clients also receive four quarterly reports detailing and analyzing market results for each calendar quarter. For more information visit the JPR website.