Rigging and animation software, Akeytsu will ship on 25 October 2017.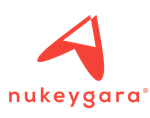 Founded in 2014 by animator Aurélien Charrier and CTO Yannick Rousseau in Lyon, France, Nukeygara has announced the official release of Akeytsu at IndieCade 2017. Akeytsu is a 3D character rigging and animation program that has been in its beta for more than two years. Beta users are claiming that Akeytsu can make animation process 15 times faster.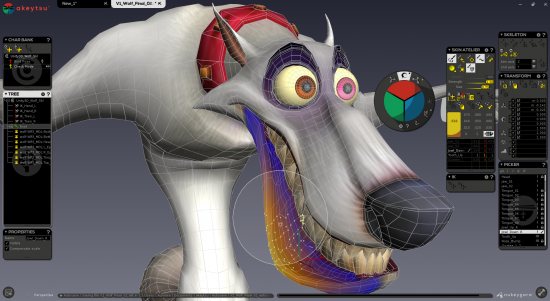 Some of the new features in Akeytsu include:
Light rig and skin—simplified skinning and rigging tools. Click on the skinned mesh to create the poses of the character. A new duo skin feature provides intuitive duo-steps skinning.
IK/FK solver—single default skeleton can be handled in IK or FK mode.
Spinner—2D manipulator has been introduced that allows fast and easy rotation, translation, reverse foot and IK pole vector controls. It helps avoid the constant camera view adjustments needed by most tools for selecting thin axis line on screen.
Curveboard—a fully integrated F-curve editor in the 3D viewpoint for animating in a single monitor.
Cyclemaker—automates the process of generating motion cycles. User needs to do just one half of the animation and rest gets mirrored.
Stacker—reworked X-sheet fits 3D workflow, offering a vertical keyframe editor that works in conjunction with the timeline keyframe editor. Built-in layering system of the mixer is also taken into account.
The animators can import their models into Akeytsu using FBX format, then export back the file for rendering completion.
Pricing and availability
Akeytsu will be available in three versions: Learn (free for students and teachers, $39 for educational institutions), Indie ($179), and Pro ($589). However, for the Learn version, users need to declare their current status as students and keep the usage of the program non-commercial. The commercial use of the Indie and Pro versions will be determined by the revenue of the company using the program.
Akeytsu is available for early access until the official launch on October 25, 2017. Akeytsu early access pricing is: Learn (free for students and teachers, $16.99 for educational institutions), Indie ($79), and Pro ($279). After official release, users will be upgraded at no extra cost.
See related stories: