Adobe remains a significant research contributor and collaborator.   
Just because Adobe didn't have a booth at Siggraph 2013 doesn't mean the company wasn't there. Adobe has contributed quite a few significant papers over the years to the Siggraph Papers side of the conference, which has traditionally been where the industry really changes. Adobe has done a great deal of work in color management and photographic lighting. The papers listed on the web include work done on compos­iting for photographic lighting – which means photographers take a lot of pic­tures with a fixed viewpoint and multiple light placements. A program can then combine the options and offer several possible lighting designs.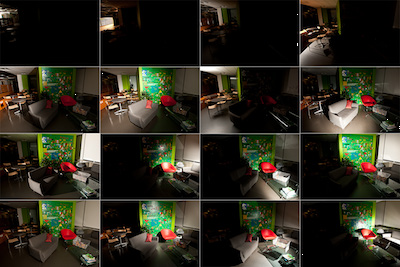 The company's researchers also worked on papers on optimizing color consistency across collections, which takes into account work people do as they adjust their photos and then it can update images to automatically fix images that are similar according to choices made. They also contributed to exam­ple-based color grading. We went looking for what Adobe might have been up to at Siggraph because we saw signs for Adobe get-togethers, but it is nice to see the things the company is working on. The company is very good at turning their research into features.
In the meantime, the company continues to fine tune its Creative Cloud products. Adobe announced a new version of Creative Cloud for Teams that lets teams opt in to single app membership. This was a feature previously only available to individuals.
The single app plan extends the benefits of the teams plan for Creative Cloud which has additional collaboration and sharing tools. Team subscribers get access to 20 GB of storage and can publish customized online portfolios via the Behance ProSite. Adobe says over 1.6 million creatives are part of its Be­hance network.