The legendary optics and camera manufacturer is upgrading its imaging division from Catia V5 and standardizing on the Enovia PLM V6 platform. Nikon says it is looking for "idea-generation support" from its design tools.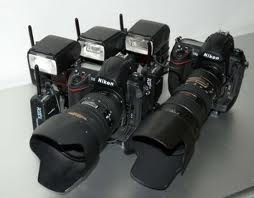 [Editor's note: This article was revised on November 25, 2011 to clarify the use of CAD and PLM solutions at Nikon.]
Dassault Systèmes says leading optics and camera manufacturer Nikon Corporation has adopted its Version 6 PLM software. The new adoption will primarily benefit one of Nikon's main business arms, Nikon Imaging Company which will be using V6 technology in the Product Design Department for a wide range of products from cameras to optical equipment, such as binoculars and microscopes.
Ten years ago Nikon first adopted PLM, selecting Siemens PLM Teamcenter and Catia V5 at the time. But it seems Nikon has decentralized its decision-making about CAD and PLM tools. Today's announcement makes no mention of this being a competitive displacement. After an inquiry, we were told today's announcement is specific to the Product Design department in Nikon Imaging (NI), and that NI does not use any software from Siemens PLM.
The update was announced today at Dassault's European Customer Forum in Paris. Ken Moro, leader of the Catia V6 project team at Nikon Imaging, said, "Since the implementation of Catia V5 ten years ago, the efficiency of our design process has improved significantly. This has been possible mainly because our designers were able to create 3D data for digital mockups with greater ease. Taking advantage of the enhanced rendering capabilities of Catia Version 6, we intend to further refine our design quality and establish a more creative design process.  We also expect Catia Version 6 to work as the idea-generation support solution for our designers, helping them smoothly embody and deploy the ideas they have originated."
Nikon will also use the Enovia V6 data management platform. Dassault says Nikon is looking to Dassault V6 technology to work leaner by minimizing the number of mockup models that actually need to be built, as well as to support faster decision-making processes across the 27 subsidiaries affiliated with Nikon Imaging.