Improvements include the ability to create massive duplication, model realistic forms in flight, increased support for Bullet Dynamics, and new support for Zbrush.
NewTek is now shipping LightWave 11, the latest version of its award-winning, professional 3D modeling, animation, and rendering software. LightWave 11 new features include instancing, flocking and fracturing tools, flexible Bullet Dynamics, Pixologic Zbrush support, and more. LightWave is used in a wide variety of 3D content creation genres, from film and broadcast visual effects production, to architectural visualization, and game design.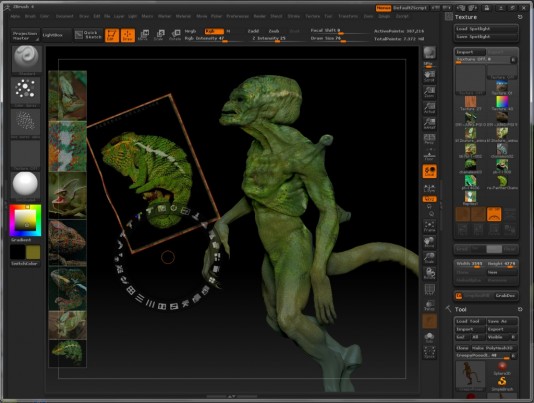 Details:
Instancing
Allows the duplication of a vast number of objects in a scene without experiencing memory overhead
Scale, position, rotate and surface randomly cloned objects for realistic detail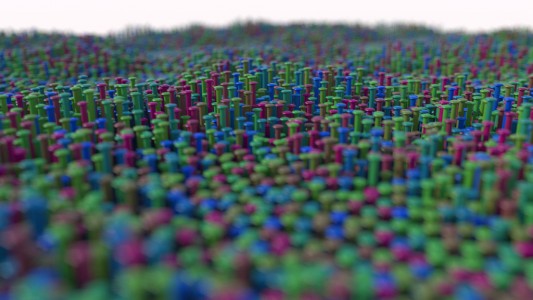 Flocking
Animate realistic motion of grouped objects such as such as birds, fish, insects, animals, aircraft, spaceships, and more using a new motion modifier
 Calculate crowd avoidance of neighboring objects, target alignment and cohesive attractions with the motion modifier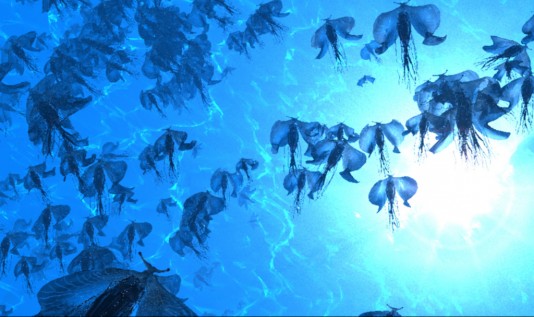 Fracture
Pre-fracture objects that are ready for destruction with a new Modeler tool that is designed to complement Bullet Dynamics in Layout
Animate explosions without using dynamics and control the density of fractures by applying weight maps to objects
Bullet Dynamics
Deliver physics-based animation with the Bullet Dynamics engine in Layout and  the new Fracture tool in Modeler
Collapse buildings, create explosions or quickly place objects in a natural-looking random pattern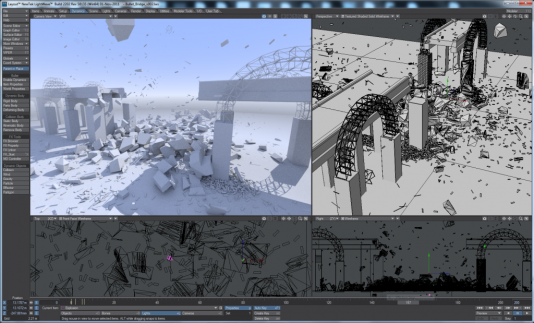 Virtual Studio and Interchange Tools
Support for new controller types, including the Sony PlayStation Move, allow users to easily control and record the item results with a LightWave channel
Import and export model and texture data to Pixologic Zbrush software with GoZ technology
Additional LightWave 11 features include new render buffer capabilities, robust Python scripting functionality, FiberFX enhancements, user interface improvements, and other tweaks.
For more information, visit www.newtek.com.