In a wide-ranging interview, Bassi talks about the future of SolidWorks, the challenges of 'knowing the pulse' of the user base, and how being part of Dassault Systèmes benefits SolidWorks users.
In one week last October, two long-time members of the SolidWorks organization departed. The first was Jon Hirschtick, the visionary founder who stayed on after the Dassault Systèmes acquisition as a "group executive," a nebulous job title that allowed him the freedom to serve as a goodwill ambassador and be the embodiment of the upbeat attitude SolidWorks users cherish. The second was Austin O'Malley, early member of the SolidWorks R&D team who became Executive VP of Development. At the time SolidWorks PR manager Kristen Wilson said the two resignations in one week were "completely unrelated. We were fortunate that [Hirschtick] stuck around for much longer than most founders typically do."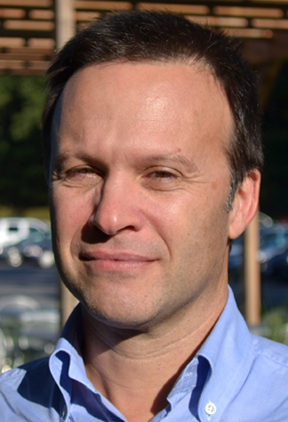 There's no replacing a charismatic founder whose main duty was to be Mr. Feelgood, but O'Malley's position had to be filled. Dassault turned to Gian Paolo Bassi, most recently founder and CTO of RIWEBB, a PLM think tank that sold functional design technology to Autodesk. Before that, Bassi was a principal at ImpactXoft, which also sold functional modeling technology to Dassault. He has five patents to his credit, all related to 3D modeling.
SolidWorks World is next week; it will be Bassi's first as SolidWorks head of R&D. In a recent wide-ranging interview with GraphicSpeak, Bassi started by discussing what he expects in San Diego next week. This interview has been edited for clarity; the Italian Bassi speaks English well, but a literal transcript would make laborious reading.
GraphicSpeak (GfxS): You've been to SolidWorks World before, but this time you'll be in the spotlight. What do you expect?
Gian Paolo Bassi (GPB): First of all, going to SolidWorks World is like going to a rock concert. My first priority will be to connect to the incredible flow of energy. I have to connect emotionally, not just technically. SolidWorks users need to feel that we are still totally dedicated to customer success.
GfxS: In the past couple of years there have been concerns raised among users and in the CAD media about the direction of SolidWorks and the increased involvement of the parent company. What is your view on this?
GPB: I really don't understand the basis for such concerns. Dassault Systèmes has a huge portfolio of technology, and years of experience solving complex problems.  Dassault has the resources to analyze where design is going. I would think SolidWorks users should be worried if we were not part of such a family.
SolidWorks is number one in the 3D CAD midmarket. The company's dedication to customer success is its top priority, and it will remain our focus. If our position in the midmarket were different, I would understand the concern.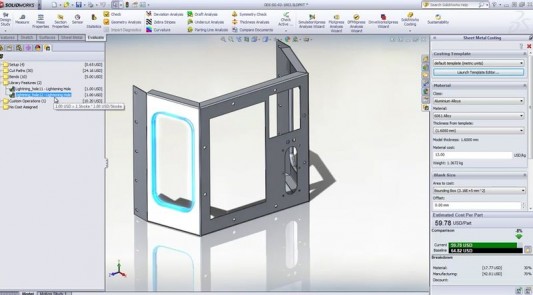 GfxS: What is your vision for SolidWorks the product?
GPB: We will focus on performance, and not just the pure architecture of the product. The future of SolidWorks is about providing more power, more ability, more tools for collaboration, and the opportunity for exploiting smart phones and tablets. We are excited about the opportunities to improve performance.
One key to improving performance is to rid ourselves of the history-based design paradigm. There has been a rediscovery in the industry of a need for direct manipulation of shape, to give designers more freedom. We will work to give SolidWorks better design freedom performance, better computational performance, and greater flexibility.  I came to Dassault Systèmes through the ImpactXoft deal, when they bought our functional modeling technology. It is now being incorporated into several Dassault products, including the SolidWorks Live Buildings software under development.
GfxS: What can functional modeling do for SolidWorks?
GPB: When I started working on functional modeling, I had an obsession. Great designers start with an archetype. Architects and car designers think about archetypes. Is this a truck or a luxury car? It is a difficult problem in mechanical design to separate function and shape. Typically, the body of a car is about aesthetics, structure, and aerodynamics. But inside you have to pack all the mechanical systems, all the electronic systems.  Changing the geometry doesn't set or change an archetype.
We need to help engineers and designers work at more of a conceptual level. At engineering school they told us the best tool was the Yellow Pages. To help our users work more conceptually we have to tap into networks and make them accessible as part of the design process.
GfxS: You mentioned Live Buildings, the new software under development for construction that will carry the SolidWorks brand. There are plenty of software products for AEC already; why is Dassault, and SolidWorks in particular, headed in this direction?
GPB: We believe there is an opportunity and need for Live Buildings. AEC is fragmented, AutoCAD dominates. The construction process is not well integrated. Compare construction to aero/auto manufacturing, where the PLM vision is being realized. From conceptual design to manufacturing, the process is completely covered by digital design products that are very well integrated; it shortens time to market for products. We don't see that happening in AEC. All the talk of BIM [building information modeling] started with the need for better exchange of information. Moving the PLM vision into construction seems to be a natural step to take.
GfxS: Dassault already has some experience in construction, the Digital Project partnership with Gehry Technologies. Why move into construction with a separate product?
GPB: Dassault has had a fantastic experience working with Frank Gehry, using Catia for many projects. When a project is really complicated, construction companies turn to Gehry Technologies. Dassault is attracted by this success, and wants to do more.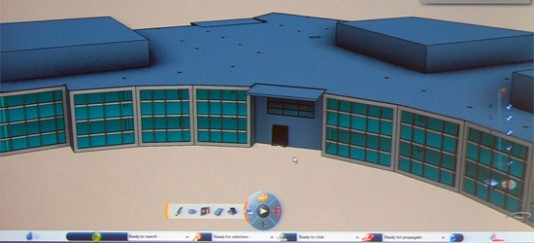 GfxS: Is SolidWorks becoming Catia Light?
GPB: Perhaps a better question would be to ask if SolidWorks is becoming a V6 platform. It is becoming a suite of products to solve many more design problems. There are many technologies in Dassault, from Enovia or Simulia, which would be of benefit to SolidWorks. It will be a compelling platform. I don't see any fracture line between products, and I certainly don't see a need to change how people work. It is about the availability of advanced tools. If I were a SolidWorks customer, I would welcome the availability of more tools.
Going back to construction, these days the majority of companies that create products for architecture are SolidWorks customers. Wouldn't it be beautiful to create an HVAC compressor, and then when an architect puts it in the building model, the building "knows" it is coming. Unique opportunities await us.
GfxS: What challenges and opportunities do you foresee in your new job?
GPB: My greatest challenge is that I want to take a dynamic company and keep the pace of innovation going. I have a passion for innovation. We have scouts who look for industries we can enter. SolidWorks is one of the most popular tools for designing medical devices. Perhaps we can go deeper into life sciences; who will make the tools for molecular design? There is huge opportunity there.
Another big opportunity is in costing and sustainability. There is more to do in helping engineers carefully manage resources. What pollution is created? What parts can be recycled? There needs to be connections between design and fabrication, and programming a product's end of life into the design phase. There is a shared responsibility to make products that make life better for everyone.
In all of this, we must focus on knowing the priorities. The pipeline of ideas is huge. The challenge here is to not get worried by all the exciting ideas, but to keep the eyes on the ball, helping customers solve their problems and keeping the right priorities. I have to keep talking to everyone. It is not like the Catia team keeping Boeing happy; that's one conversation. We have such a large and varied customer base, and I must know the pulse of the crowd.
GfxS: SolidWorks has been creating product data management (PDM) tools for years, but it seems as if only recently that average users are taking an interest. How will PDM evolve at SolidWorks under your leadership?
GPB: PDM should be as transparent as possible. When you design things, you create relationships. You should not have to re-define all those relationships in a PDM program. PDM should not be seen as a storage tool, it should be a source to manage intellectual property. Look at what Dassault has done with the V6 platform. There is no file system anymore. That is a huge change. Instead of worrying about where things go, you have a system that automatically manages intellectual property (IP) and lets you leverage it and use it to collaborate. PDM as a tool has to go away; it has to become very efficient at the management of IP in design. It has to be integrated into design tools. Check-in and check-out should be automatic. The systems already in place for consumer products, like photo sharing and gaming, should be our inspiration. Look at banking; who goes to the bank these days? Your money is 'up there' and you access it when you need it. The same thing must happen in the design world.