HP will be hosting press and analysts at a big bash in Las Vegas to unveil new products and just generally make a big splash.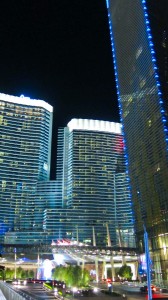 The company sent around this mysterious video to whet appetites. Why yes, that is a big black box.
At least part of the news will surely be about new servers coming because nosy parkers in the press found 11 new servers named HP ProLiant ML350p Gen8 mentioned on HP's web site. In addition, it seems that HP will be introducing a competitor to Cisco's Unified Computer System, which combines server, storage, and virtualization via VMware.
The event is being billed as "one of the most important enterprise launches of the year." You'll note as well that the video sent around is titled New Era and includes the words, "the creative tool is evolving."  The invite to the event described next week's announcement as "one of the most important enterprise launches of the year" and stated that HP would debut "ground-breaking, new enterprise technology and services that redefine customer data center experiences and economics."
HP is doubling down in Las Vegas. We're expecting to see the company demonstrate the breadth of its products from clients to servers that make it a power in our interconnected future and not our desk-bound pasts.