Ernst Homolka will serve long enough for the board to find a replacement.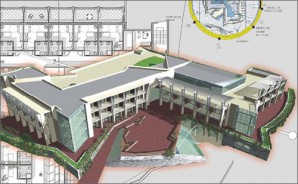 In a surprise announcement today, Nemetschek CEO Ernst Homolka says he will not accept a renewal of his contract, which expires December 31, 2012.
In a brief message to the Supervisory Board (similar to a Board of Directors in a US corporation) Homolka said:
"Notwithstanding the successful development of the company over the past years as well as the emerging successes in the current fiscal year, ideas concerning the future strategic alignment of the company differ between the Management Board and the Supervisory Board and can no longer be reconciled. All companies need the utmost consolidation between the Management Board and the Supervisory Board. The remaining term of my contract ensures that the Supervisory Board has sufficient time to find a successor for me."
Homolka is the sole director of the Management Board, making him essentially the entire Management Board.
Nemetschek was founded in Munich in 1963 by Prof. Georg Nemetschek, and is the leading vendor of AEC, BIM, and facility management software based in Europe. It currently employs more than 1,000 people. In recent years the company has acquired several complimentary product lines, including Graphisoft from Hungary and VectorWorks from the US. Revenue in 2010 was approximately €150 million ($208.3 million).