Construction progress and site monitoring as a service increases visibility into projects.
Hexagon AB continues its aggressive acquisition pace in AEC products and services with the recent purchase of Multivista, a provider of cloud-based construction documentation services. Purchase price was not disclosed; Hexagon says the acquisition will have no significant impact on earnings. Last year Hexagon revenue was approximately $3.36 billion.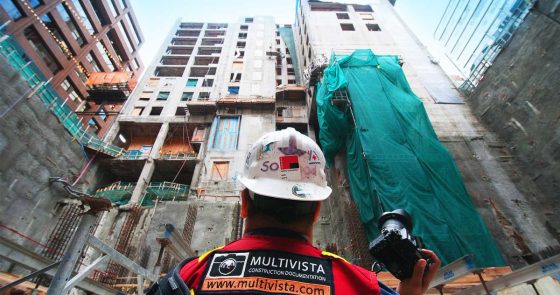 Multivista offers documentation technology and related photography and video services to create digital records of ground-up development. Captured data is managed and shared via a cloud-based documentation platform; images are indexed and linked to architectural plans. Live conditions or events (such as walkthroughs and inspections) are live streamed or available for viewing on demand.
"Ultimately, Multivista brings visibility to construction projects. The resulting transparency and accountability are both key to enabling prompt course corrections and minimizing corrective work, which can ultimately result in a lot of time and money saved in an industry whose productivity has declined over the last 50 years," said Hexagon President and CEO Ola Rollén. "This acquisition not only strengthens Hexagon's breadth of expertise in the changing construction landscape but also offers opportunities to augment Multivista's proven documentation portfolio with 3D reality capture solutions."
Multivista operates a franchise business structure in North America and Europe, with the majority of its operations in the U.S. and Canada.
What do we think?
More and more construction companies are discovering the value of centralized, real-time 'as-built' information sharing. Multivista is just one of many possible solutions; others are using drones, on-site cameras, or 3D terrestrial scanners. Some, like drone-to-phone provider Skycatch, are also using cloud and mobile to edit and deliver the data. There is a practicality to integrating mobile, positioning, and autonomous technologies into construction workflows that make intuitive sense to construction managers. They get remote monitoring during construction and immediate comparison of actual versus modeled conditions from anywhere at any time.