Mid America CADD Community 2017 offers a "one stop shop" for learning and networking.
The Mid America CADD Community will be holding its annual summer conference at the Overland Park Convention Center in Kansas City August 1-2, 2017. The two-day conference will feature a number of workshops and thematic conferences for CAD and AEC professionals utilizing Bentley Systems software products.
Bentley has shifted its own conferences into two tracks, one a thematic approach for product end users, and another for executives. "There is no 'one stop shop' as there was in the past," says Shawn Foster, a manager at Bentley user Black & Veatch. "MACC has historically been very diverse in our content. It fills a need to be a global spot for all to learn, network, and enjoy."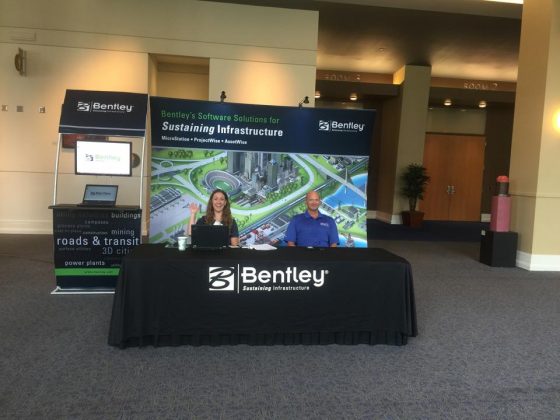 This year the conference includes workshops and lectures for MicroStation, ProjectWise, OpenPlant, InRoads, AECOsim Building Designer, and other Bentley products. Among the highlights, this year will be a keynote presentation by Todd Pace, Senior Technologist at CH2M Hill, discussing "Big Data and Deliverables," and Jeanne Aarhus from Aarhus Associates presenting MicroStation "Tipniques."
Other lectures will include topics such as the presentation of civil infrastructure projects in VR, and the US Army Corps of Engineers discussing their AEC work structure and how they utilize AECOsim for project delivery. The full agenda of lectures and workshops are available on the MACC website.
As the conference is based around Bentley software products, a number of Bentley product directors and managers will be attending the conference, allowing attendees to interact directly with the developers.
The cost of the conference will be $200 per day, including registration, breakfast and lunch, access to all lectures, as well as an evening event taking place after the first day. Registration can be done directly via the MACC website.