Adobe and Maxon have announced a strategic partnership to collaborate on improved integration between Cinema 4D and Adobe After Effects. No actual products or updates have been announced.
You know the drill — stay tuned.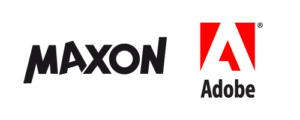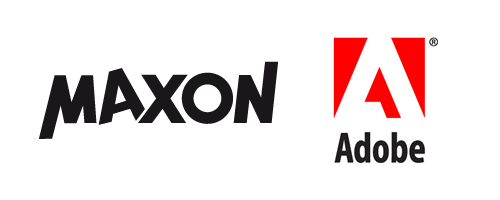 Perhaps nothing says as much about the inevitability of accessible 3D content tools than Adobe's increasing support for 3D. As the company adds 3D support to Photoshop, Flash, After Effects, the next question is, when is Adobe going to add a full 3D content creation product to its line up? If you ask Adobe they have tended to say, never or at least not likely. Today the company has announced a strategic partnership with Maxon, developers of the 3D modeling and animation tool Cinema 4D. The two companies will collaborate on tools for After Effects and Cinema 4D to create seamless interoperability between the two products. So there you have it, a clue.
So far, it's probably best to describe Adobe's After Effects (and Photoshop) as 3D aware, or 3D intelligent but all the heavy lifting for 3D is done elsewhere.
Maxon's Cinema 4D has had tools for working with After Effects and Photoshop for several product generations and the two companies have developed a good working relationship. Maxon has fostered a philosophy of playing well with others and it has served the company well. As a matter of fact, Cinema 4D Release 14 has introduced increased integration with other tools including The Foundry's Nuke, it has support for ILM's HDR format OpenEXR, and Autodesk's FBX exchange format.
In a short sweet to the point blog post, After Effects Product Manager Steve Ford explains the deal as a way to enable each company to do what they do best and contribute to a better workflow for their customers. He says the two products, After Effects and Cinema 4D work real well together, but so far, they "don't really talk to each other in a way that's super productive."
And then of course, we get the admonition to "stay tuned."
What do we think?
You just heard the first shoe drop. Adobe Max is coming up in early May, you might hear the other shoe right about then. – K.M.