The addition of LWCAD provides the ability to use CAD workflows in the visualization environment.
LightWave 3D is now selling a new Architectural Design Bundle that couples LightWave 11.5 3D modeling, animation, and rendering software with WTools3D's LWCAD 4.5 CAD  tools for LightWave.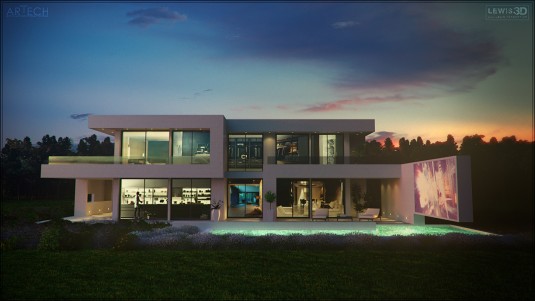 LWCAD is a complete set of standard CAD tools created specifically for architectural design and visualization by Slovakian designer and programmer Viktor Velicko, designed to be used with LightWave 3D. With such features as real-time curve Booleans and polygons, it offers a unique way to combine CAD-type workflow with architectural rendering.
The bundle includes a powerful set of features that architects, set designers and interior designers can use to cost-effectively create professional 3D visualization and animation for the most demanding design projects.
Features include:
Real World Measurement Capabilities: Utilizes real-world measurement units with numeric conversion via a mini-calculator and support for metric and imperial values;
CAD Tools: Extend the LightWave Modeler with CAD specific 2D drawing capabilities such as primitives, lines, curves, and arcs; 3D CAD tools include trim, knife, extend, blend, offset, fillet and many others;
Real-Time Booleans: Cut, slice and edit models with real-time Boolean options available in many of the software's tools;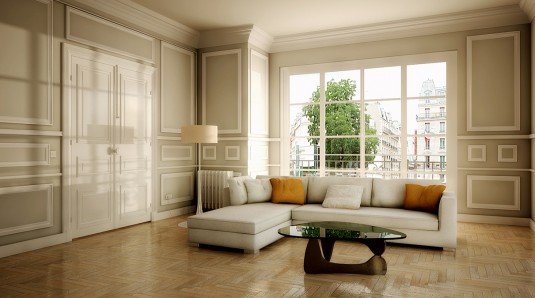 Multiple Lighting Solutions: Offers image-based lighting and Skytracer for physically-based day and night lighting scenarios. The Sun Spot Modifier provides accurate sun positioning based on latitude, longitude and time zone. Time lapse settings allow for easy day and night cycles, and photometric illumination using standard Illuminating Engineering Society (IES) files;
Interactive Modeling Tools: LWCAD adds UV Unwrap, Edit Edges, Place Mesh, Slice, Thicken and Heat Shrink to the existing LightWave 3D toolset;
Instancing Features: Duplicate object masses with little memory overhead while taking advantage of new features like object control for scale, stretch, offset and rotate; instancing can also be used to randomly scale, position, rotate and surface objects differently from the source object;
Advanced Rendering Options: LightWave's production renderer is the same renderer used to create highly realistic visualizations for television and film, supporting up to 999 render nodes in one LightWave license. Interactively view global illumination and work in progress in a viewport window with Viewport Preview Renderer (VPR), which supports depth-of-field (DOF), motion blur and anaglyph stereo as well as instancing and volumetric systems in the interactive render window. The rendering for print capability sets the camera frame to the correct dimensions for print, taking into account DPI and bleed.
More information is available on the LightWave 3D site.