A bit like Salon for industrial leaders, this year's event will feature Jon Hirschtick from OnShape and Jeremy Luchini from Lagoa.
It may be cold and freezing in New York City, but The Design for Manufacturing Summit is planning to heat things up with a spotlight on new approaches and new comers. The group will hold it's 5th summit meeting on March 20.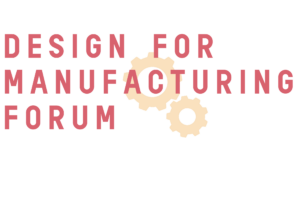 The Summit series, is a bit like a salon, and brings together industrial designers, makers, product developers, engineers and manufacturers to discuss ways to create a "leaner, decentralized manufacturing ecosystem." The organizers plan for these summits to lay the foundation for a broader forum format.
The keynote speaker is Ted Hall founder of ShopBot Tools. The packed lineup will also include a panel with SolidWorks founder Jon Hirschtick who is involved in OnShape a new startup with SolidWork veterans, Jeremy Luchini from cloud-rendering company Lagoa, and industrial designer Zac Feltoon from MulvannyG2.
Based in New York City, The Design for Manufacturing Summit is series of semi-annual events to explore new approaches to design and manufacture.
GraphicSpeak is happy to be a media co-sponsor of the event and readers can attend the event at a discounted price. Use this link to sign up and get your discount.