The first consumer camera to capture light field data is small, light and simple to use. But whether people find it a photographic revolution or a novelty remains to be seen.  
Start-up Lytro has unveiled the camera it has been teasing the technology world about for months. (For a more detailed technical introduction to Lytro and computational photography, see the GraphicSpeak article, "Lytro computational photography redefines the snapshot."  The first light field camera will be on the market in early 2012, offering "11 megaray" images that are focused after they are taken.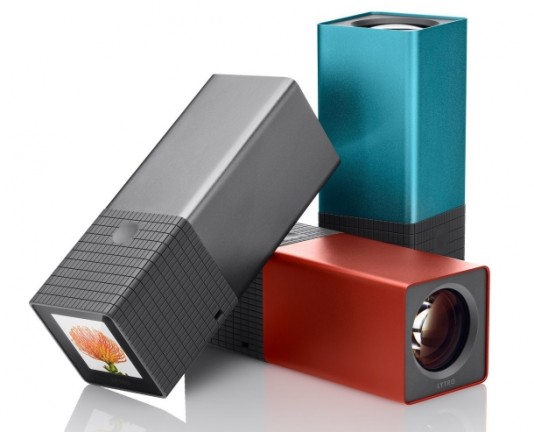 A large selection of Lytro images, highlighting the possibilities of this technology, is available for view at http://www.lytro.com/living-pictures/181.
The rectangular Lytro offers an 8x optical zoom from an F/2 lens. It weighs less than 8 ounces and comes in three colors and two models: 8 GB for $399 (350 pictures) and $499 for 16GB (750 pictures). The Lytro desktop application will be available initially for the Mac operating system; a Windows version will be available later in 2012.
"Monarch at rest in Phoenix," by AdamGould. Click anywhere on the image to change the focus. (Source: Lytro)
Lytro says the data captured by its camera is inherently 3D. The company says special light field algorithms will be released in 2012 that when applied to the light field photos will enable viewing on any 3D display and enable viewers to shift the perspective of the scene.
Concepts related to the light field and computational photography have been researched in academic circles for more than a century. Light field science was the subject of Lytro CEO and Founder Ren Ng, Ph.D.'s dissertation in computer science at Stanford, which was awarded the internationally-recognized ACM Dissertation Award in 2007 as well as Stanford University's Arthur Samuel Award for Best Ph.D. Dissertation. Ng's research focused on miniaturizing light field technology into the body of a single camera to make it practical for everyday use.
"Light field photography was once only possible with 100 cameras tethered to a supercomputer in a lab," said Ng. "Today it's accessible to everyone in a camera that's small and powerful, but incredibly easy to use. Our goal is to forever change the way people take and experience pictures, and today marks our first major step."
"Down the neck" by Jason Bradley. Click anywhere on the image to change the focus. (Source: Lytro)
The Lytro is the only consumer camera that lets people instantly capture a scene just as they see it by recording a fundamentally richer set of data. Lytro cameras feature a light field sensor that collects the color, intensity, and the direction of every light ray flowing into the camera, capturing a scene in four dimensions. To process this additional information, Lytro cameras contain a light field engine that allows camera owners to refocus pictures directly on the camera. When the Lytro's living pictures are shared online, the light field engine travels with each picture so anyone can interact with them on nearly any device, including web browsers, mobile phones, and tablets—without having to download special software (including the images in this article).
The Lytro's sleek design features just two buttons—power and shutter—and has an intuitive glass touchscreen that lets pictures be viewed and refocused directly on the camera. While the Lytro camera houses complex technology, Lytro says it is fundamentally easy to use.
Advanced orders for the camera are being taken at the Lytro website.
Is this Camera 3.0?
The digital still camera market is large and growing with $38.3 billion in worldwide revenue in 2010 and expectations to increase to $43.5 billion worldwide by 2015. Visual storytelling is universal, with 60 billion photos shared on Facebook in 2010, projected to reach 100 billion photos by this summer. So, does all that interest translate into a hit for Lytro and the disruption of consumer photography? It seems more likely that Lytro, having proved the concept, will make more money by licensing technology to the bigger camera manufacturers than by competing in the retail marketplace. The ability to add 3D perspective to Lytro photos, coming in mid-2012, will be more appealing than the initial novelty of shoot first, focus second. If Lytro can make a good API available, allowing software companies like Adobe the chance to expand the potential, then this technology has an even better chance of taking off. If Lytro keeps what they have as a closed garden, it will be at best a niche.
"A tale of two children," by Lisa Wampler/Lytro. Click anywhere on the image to change the focus. (Source: Lytro)