The "strategic relationship" with Gehry Technologies provides Autodesk with world-class consulting and GT with money and training to expand the business.
Autodesk and Gehry Technologies (GT) today announced a new strategic relationship. In exchange for access to GT's consulting prowess, Autodesk is buying an equity stake in the firm founded by legendary architect Frank Gehry. Terms were not immediately disclosed, although sources indicate the size of the investment may be shared soon. The deal could help propel Gehry Technologies into the top ranks of systems integrators for AEC.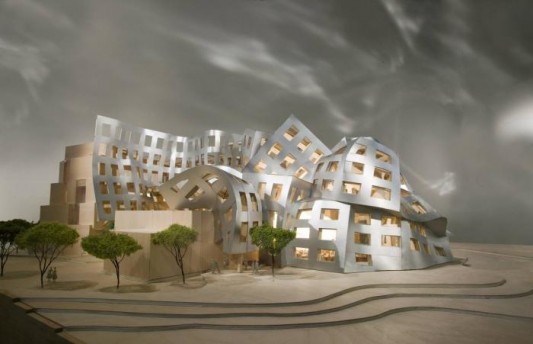 Gehry Technologies was founded in 2004 as a way to turn the use of Dassault Systèmes Catia by Gehry's architectural firm into a business. The resulting product, Digital Project, has enjoyed modest sales over the years. But the primary engine of growth for Gehry Technologies has been its consulting arm, providing advice and services for some of the world's most high-profile construction projects. "We've become a Delta Force for construction," is how CEO Dayne Myers describes today's GT. "We have built a fascinating consulting practice."
In addition to providing cash, Autodesk will also train GT personnel on various Autodesk AEC products including Revit and Navisworks, and GT will expand its consulting and services business to directly support Autodesk products. GT will also become a member of the Autodesk Developer Network. GT claims it has saved its clients 5%-10% in project costs and reduced construction time on well-known projects including the Beijing National Stadium, the Lou Ruvo Brain Institute in Las Vegas, the Lincoln Center Alice Tully Hall in New York, and the Burj Dubai Tower in Dubai.
This deal means GT now has business relationships with archrivals Autodesk and Dassault Systèmes. Myers said GT will continue to develop Digital Project "as long as Dassault wants." In May 2011 GT signed an agreement with Dassault whereby DS took over the sales and marketing for Digital Project, although GT can still sell copies direct to its clients on request. Nothing in the deal requires GT to share insights or technology with Autodesk.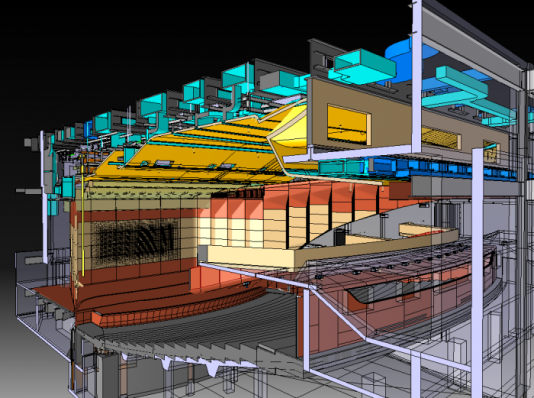 Digital Project is based on the V5 release of Catia; Dassault Systèmes is now at V6, a platform technology for virtually all DS products including Catia. "For AEC, V6 is a ways away," said Myers. "Digital Project is an excellent technology the way it is, on V5. We will continue to support it there. If Dassault wants it on V6 we will help them with it. We think Digital Project has a long future ahead of it."
In an interview with GraphicSpeak, Myers made it clear it was his job to build on Frank Gehry's original vision for GT, reshaping architecture with technology—and that he would strike a deal with any company if it empowered the vision. "Frank once told me, 'I thought Geary Technologies would be my legacy.' He told me buildings will fall down, but what GT could do for the industry would be bigger than any building," Myers said.
Putting the deal in perspective
This reporter visited GT headquarters in 2004, not long after it was spun out of Gehry Partners. (The spin-out was only on paper; the developers shared office space with the architects; a relationship that continues to this day.) At the time the two most important tasks were to produce a version of Digital Project that was stable enough to sell to clients, and to make sure it imported and exported AutoCAD files with full fidelity. The CEO of GT was a former number two guy at Autodesk, Dr. Malcolm Davies. Passing through the office midday, I noticed AutoCAD on more screens than Catia. The large shadow Autodesk casts over construction was important then, and still is today. The difference now is a willingness to be a partner instead of a competitor.
In hindsight, language in the May 2011 statement by Dassault about its new deal with Gehry Technologies takes on new meaning. "This agreement allows for broader distribution of GT's Digital Project and leads the way for Dassault Systèmes' longer term diversification strategy to address this market while providing an opportunity for Gehry Technologies to focus on its new project delivery and Web service offerings." In other words, Digital Project still exists but we are going one way and Gehry Technologies is going another.
Dassault has recently been talking more about the AEC market, and has given private previews of a SolidWorks-branded product called Live Buildings to members of the press. Live Buildings is branded as a SolidWorks product, but it is based on Dassault's V6 technology—SolidWorks is not. It is obvious now that DS has known for a while it needed to move its AEC strategy beyond Digital Project, especially since GT has no interest in moving the product to the V6 platform.
Today Gehry Technologies has 140 employees in eight offices around the globe. It gets more revenue from post-design consulting on construction projects than from selling Digital Project. GT CEO Myers would only characterize the size of the Autodesk buy-in as "big," so we are left wondering what would move the needle in a 140-person company. We won't speculate, but we will note that Autodesk is not afraid to spend what it takes to make an impact; it paid $133 million to acquire Revit Technologies in 2002.  This deal could do for Autodesk Consulting what the Revit did for its AEC technology business. And it could propel Gehry Technologies into the top ranks of system integrators for AEC. A recent statistic floating around claims 75% of all construction firms have adopted BIM at some level. Undoubtedly many are finding the current mismash of point tools and competing paradigms a bit bewildering. Perhaps the insights GT has gained in recent years can help construction firms sort things out in a fresh way.