The plug-in enables a one-click workflow connecting Keyshot and 3ds Max.
Luxion has released an all new KeyShot plug-in for Autodesk 3ds Max. This plugin is free of charge for all 3ds Max users.
The new plug-in automatically loads a 3DS model into KeyShot with all parts, groups and layers intact. From the 3DS Max file menu, the export is a one-click process that opens the model in KeyShot, giving 3ds Max users a cleaner workflow through the entire design process.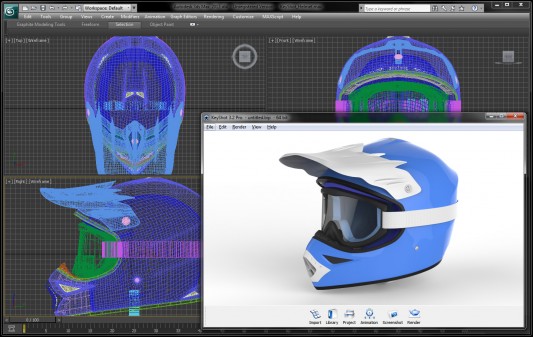 The 3ds plugin supports the following for parts:
Individual objects: Parts are imported independently with materials and layers;
Groups of objects: Creates a new level in the scene tree hierarchy with individual objects within;
Materials on objects: Two unique objects sharing one material are imported linked by material, but can still be unlinked;
Layers: Layers do not influence the grouping of objects, but are utilized for operations like hiding parts. Hidden layer will not be imported.
The new 3ds Max plug-in can be downloaded from the Keyshot website.. The user will need to have KeyShot 3 installed. 3ds Max versions currently supported by the plugin are 3ds Max 2012 and 2013.